Want to know how to make car decals with Cricut Joy? It's so fun and easy. We'll tell you how, and we know you'll love making them!
One of the newest tools in the world of DIY crafting is the Cricut Joy, a cutting machine that allows you to easily create your custom decals using everything from vinyl to Cricut Smart Materials.
How To Make Car Decals With Cricut Joy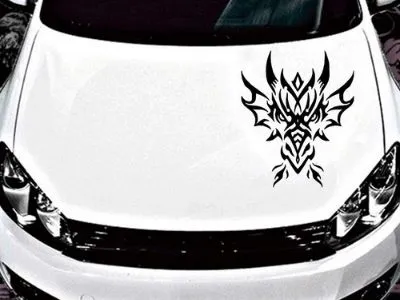 Use Cricut permanent or removable vinyl depending on how long you want your car decal to stay on. Use a template in Design Space or create your own graphic or saying.
Load your vinyl onto a cutting mat. If you're using Smart Vinyl you can load it without a cutting mat.
The Cricut Joy will measure your material to ensure you have enough to complete your project.
For a large decal, weld your image together in Design Space so it will look like a single image when you piece it together on the car.
Cut the image out using the fine point blade, then weed it carefully. Remove the backing a little at a time and place it carefully on the car, removing air bubbles as you go.
Read More: How to Restick a Cricut Mat With Tacky Glue. We show you step-by-step how to restick your Cricut Mat like new!
Why Use Cricut Joy For Making Car Decals?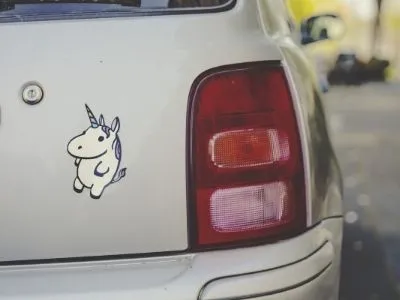 The Cricut Joy is an invaluable tool for creating unique designs and stickers for all of your favorite projects.
This tool comes with Design Space, where you can create and edit your decal design with ease.
It's a super affordable machine and works with Cricut Smart Materials that can be cut without the need for mats!
It can also cut decals up to 4-feet long with a single cut, or up to 20-feet long in pieces.
It can also draw for you, so you can design your perfect custom decal and the Cricut Joy can draw and cut it out for you, giving you professional results from home. The Cricut Joy guides you step-by-step.
To get started with this cutting machine, you simply need to choose your design or create one from scratch using the various tools available in Design Space.
The Cricut Joy relies on advanced software to automatically remove unwanted shapes and graphics to give you a clean image that is ready to cut.
Once you have finished designing your decal, simply place your vinyl on a cutting mat and load it into the machine.
With a simple push of a button, you can sit back and watch as your decals are expertly cut by the Cricut Joy's precision blade.
Read our related article on the BEST Vinyl for Car Decals. We review the top vinyl for DIY car decals and share our experience!
Can You Make Vinyl Decals On Any Cutter Machine?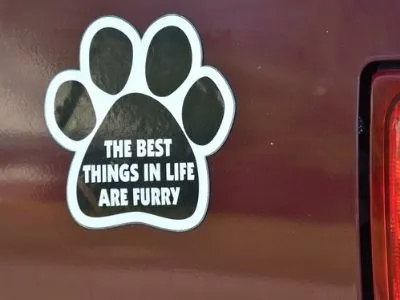 Making vinyl decals is a relatively simple process, and can be done with any vinyl cutting machine.
You can even use Cricut vinyl to design and cut your own custom decal without a Cricut machine!
Use scissors to cut your design from Cricut vinyl and then peel off the backing and carefully stick your design on your car.
The cuts will not be as clean and professional as the Cricut would cut.
If you have any type of Cricut cutting machine or another brand of cutting machine they will also cut decals.
We like to use the Cricut Joy because it's so small and using it is as simple as can be.
Can you make stickers with a Silhouette Cameo? If you have a Cameo, you can make stickers! We share a how-to guide to making planner stickers here.
What Else Can I Do With Cricut Decals?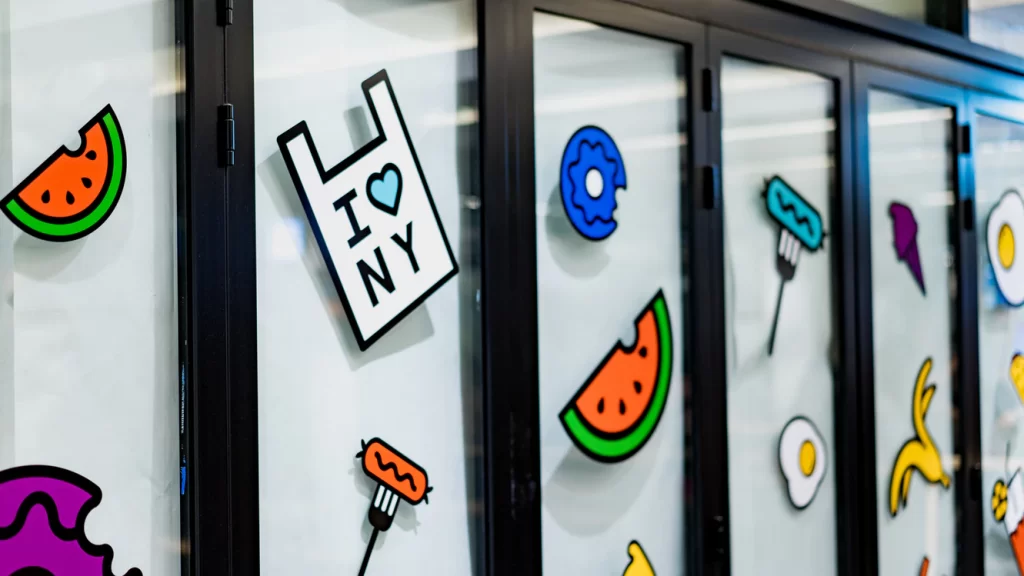 With the Cricut Joy, it's easier than ever to make vinyl decals in any shape or size.
Whether you want a simple car decal or something more complex, the Cricut Joy can handle it.
The best part is that vinyl decals are removable, so you can change them up whenever you want. So, what are some other types of decals you can make with a Cricut?
Business decals for company cars
Bumper stickers
Client retention decals featuring your logo (these can also be made into magnets)
Decals for water bottles
Decorative or informative wall decals
Window decals for home, office, or car
Computer decals
In-Memoriam decals for vehicle windows
The best thing about learning to cut decals is that you can use them as removable decorations for your home, office, and vehicles.
If you own a small business of any kind, self-promotion is key. Consider making many types of decals and giving them to clients.
Decals can also be a fun way to remember a special event for your attendees. Make fun decals for a special wedding, birthday, or graduation event to give to your guests.
Use removable vinyl for dated events like weddings, parties, and graduations so guests can remove them without worrying about damaging the paint.
Read More: How to Make Personalized Water Bottles With Cricut Joy. Personalized water bottles are fun for just about any occasion. Here's how to make your own!
Wrapping Up
Whether you want a simple car decal, a permanent vinyl car decal, or removable car decals, Cricut Joy makes it easy to create and customize your car decals exactly the way you want them.
While we know other cutting machines can make decals that look just as good, we love to use our Cricut Joy for decals and stickers because the process is just so easy and fun!