Do you want to know how to tell if Cricut vinyl is permanent or removable? If so, you have come to the right place!
In this blog post, we will discuss the differences between permanent and removable vinyl, as well as how to determine which type of vinyl is right for your project.
How to Tell if Cricut Vinyl is Permanent or Removable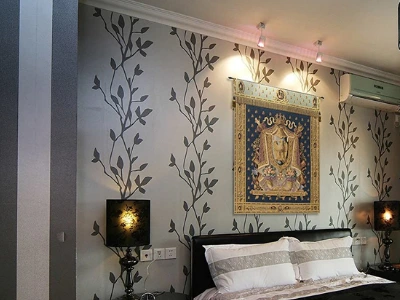 To tell if a particular type of vinyl is permanent or removable, you'll need to look at the product description.
Cricut permanent vinyl has a heat-activated adhesive that makes it more durable than removable vinyl.
However, both types of vinyl can be removed from surfaces if you use the right tools and techniques.
If you're not sure which type of vinyl to use for your project, permanent vinyl is usually a safe bet.
Read More: Cricut Window Cling VS Vinyl. Learn the difference between window cling and removable vinyl in this guide!
What's the Difference Between Permanent and Temporary Vinyl?
Cricut vinyl is a staple material for both permanent and temporary projects.
But how do you know which kind of vinyl to use? And how do you tell if Cricut vinyl is permanent or removable?
Heat transfer vinyl is used for things like t-shirts and canvas bags. It uses heat to activate the adhesive, making it permanent.
This makes it best for projects that will see a lot of wear and tear, like mugs or tumblers.
Removable vinyl has a strong adhesive backing that makes it durable and long-lasting but easier to remove.
This makes it ideal for temporary applications like wall decals or car decals.
Read our related article on How to Make Car Decals With Cricut Joy for ideas, tips, tricks, and more!
What Is Permanent Adhesive Vinyl?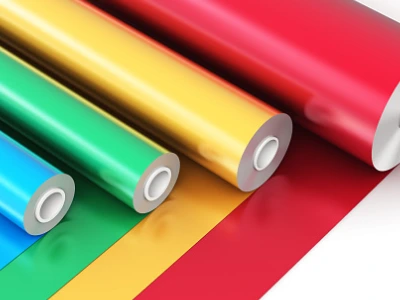 Permanent adhesive vinyl is heat-activated so it bonds better with whatever surface it's applied to.
This is best for mugs, tumblers, tee shirts, decor items, sticking to wood, and other crafts where you want vinyl to stay.
This type of vinyl will be labeled as permanent or heat-transfer vinyl (HTV).
What Is Removable Self-Adhesive Vinyl?
Removable self-adhesive vinyl has water-resistant properties and an easy-to-clean surface, that makes a great choice for crafting vibrant decals, stickers, window stickers, wall stickers, or bumper stickers.
Removable adhesive vinyl sticks great, but it's much easier to remove than permanent vinyl.
The vinyl you buy will be labeled as removable, temporary, or self-adhesive vinyl.
Read our related article on How to Remove Cricut Vinyl From Fabric (and more!)
Popular Uses for Removable Vinyl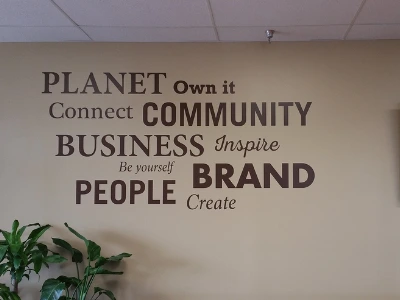 Removable wall decals are one of the most popular uses for removable vinyl. They're easy to apply and remove, and they won't damage your walls.
It's also popular for stickers and decals that go on windows, cars, or buildings that need to stay for a long time but should be removable if necessary.
Conclusion
Whether you are trying to create a temporary or long-lasting design with vinyl, Cricut's selection of permanent and removable vinyl makes it easy to find the right option for your needs.