If you've ever wanted to know how to make a card on Cricut Joy but weren't sure how then we are here to help.
With Cricut Joy, you can choose your own card size, design, and material, so the sky's the limit when it comes to creating personalized cards.
So what are you waiting for? Let's get creative and find out how to make a card on Cricut Joy.
Materials Needed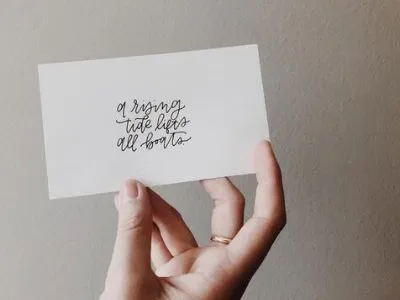 When it comes to learning how to make a card on Cricut Joy, you first must know what materials you'll need.
To make a card with your Cricut Joy, you will need: 
Cardstock
Cricut Joy cutting machine
Scoring stylus
Pen or pencil
adhesive vinyl 
Ruler or measuring tape
Design space software (free to download)
Optional: embellishments such as stickers, ribbon printer, Cricut Joy app, etc.
Once you have everything you need, you can start designing your card in the Design Space software. 
How to make a Card On Cricut Joy
Design Your Card
Creating a custom card using Design Space is easy and fun!
With Design Space, you can add your images, colors, and text to create a one-of-a-kind card that is sure to impress.
Here are some simple steps to get started:
Select the size and shape of your card. You can choose from a variety of sizes and shapes, or you can create a custom size.
Add your images, colors, and text. You can upload your images or choose from a variety of built-in clipart.
You can also add color using the fill tool, or you can use the paintbrush tool to add color directly to your image.
Finally, you can add text using the text tool.
Save your design. Once you're happy with your design, be sure to save it so you can access it later.
Print your card. When you're ready to print your card, simply select the print option from the Design Space menu.
This video is great for showing you a visual on how to make a card on Cricut Joy:
Read our related article on How to Make Business Cards with Cricut. Looking for a professional tutorial? Check out this one!
Selecting Your Card Size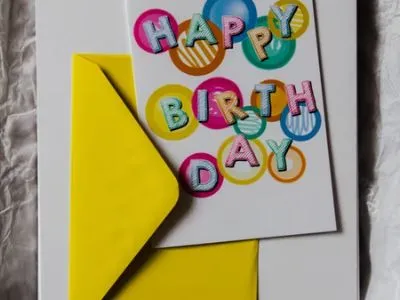 Choosing a card size can depend on the card's purpose, who you're sending it to, and what information you're putting on it.
The Cricut Joy has 4 different card sizes:
To select the card size you want, simply press the "Card Size" button on Cricut Joy's display screen.
Assembling Your Card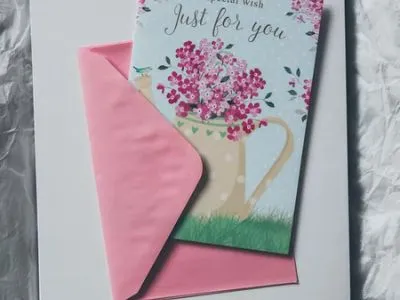 After you have finished creating your card, it will need to be put together.
This is accomplished by folding along the score line and attaching any embellishments. 
The first step is to locate the score line. This is a faint line running across the middle of your card.
Once you have found it, carefully fold the card in half along this line.
Be sure to crease the paper well so that your card will hold its shape. 
Next, it is time to attach any embellishments.
If you used stickers or other flat decorations, simply peel off the backing and press them into place on the front of the card.
Once everything is in place, your card is officially assembled! 
Why Should you use Cricut to make cards?
A card is a wonderful way to show someone how much you care.
Whether you're sending a birthday wish, celebrating an anniversary, creating Cricut wedding invitations, or simply expressing your appreciation, a heartfelt message can make all the difference.
Using your Cricut Joy to make custom cards can bring all the personalization and intimacy.
With a little effort, you can craft a card that's sure to put a smile on their face.
Final Thoughts
Making cards with a Cricut Joy is extremely easy in most cases.
It really can give you full control over the design process while making it quite easy as well.
Next time you're looking to make a card, refer back here for these tips!