Window clings are usually used to decorate windows and customize your space.
Continue reading about Cricut window cling vs removable vinyl to learn more about them and other excellent Cricut tools!
The main difference between these two types is the removal process.
Both options have their benefits and drawbacks, so it's essential to know which is best for your needs.
Window Clings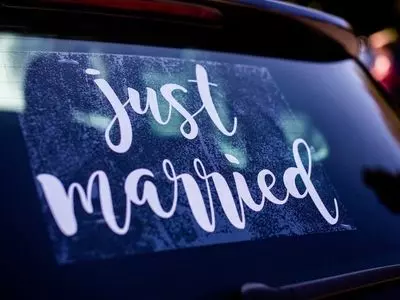 A window cling is a thin vinyl sheet with adhesive on one side that you place on your window.
It's usually light enough to be easily removable and reapply on other surfaces.
This can be especially helpful if you plan to have a party or have guests over.
You can easily remove the window cling and reapply it on other surfaces if you don't want it.
There are also specific cleaning products or techniques you can use to remove permanent window clings.
Here's a video going over some different types of window clings to create with Cricut:
You can also get decorative window clings in different shapes and designs to give your home an instant makeover.
Read More: How to Make Car Decals with Cricut. Making car decals with your Cricut is easier than you think!
What is a Cricut Window Cling?
Cricut manufactures a wide range of sewing machines, software, and accessories. They also have a window cling maker set.
This set has a practical option for more intricately designed decals and a small letter-size pack for smaller designs.
This pack contains eight sheets in different materials and cuts out many popular Cricut designs.
The smallest window clings in the packing measure 18cm x 16cm, while the large ones lie on the surface of 38cm x 24 cm.
If you already have a Cricut running in your home, you can use the blank included in this pack by drawing or saving an image of whatever design you want to cut with its software program.
You attach your design like any material would on your machine and let it go to work! You have both sides of your decal ready for attachment when it's finished.
The cling from the back attaches to your window using its adhesive side, while the reflective finish of the material works as the bezel around it!
Window Cling Benefits
Make your windows more festive or artsy
Made from sturdy and durable vinyl, the cling won't break or crack as other materials do
Can be used for multiple applications, such as an advertisement for your business
Decorate your home for multiple activities and occasions such as a party or a wedding
Read More: How to Remove Cricut Vinyl From Fabric (and other surfaces!)
What is Removable Vinyl?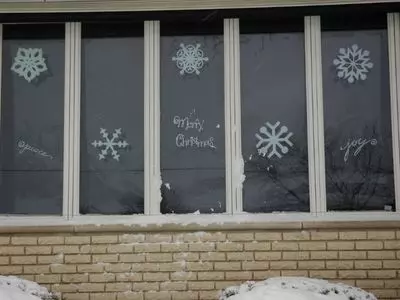 Removable vinyl is a thin sheet with an adhesive on one side that you use to decorate your windows.
This type of vinyl is usually easily removable, so you can remove it whenever you want to.
Removable vinyl can be used for multiple occasions, such as advertising for your business or decorating for the holidays.
You can also use this vinyl to display artwork or add an extra decorative touch to your home.
Read our related article on Permanent vs Removable Vinyl. Here's how to tell the difference!
Benefits of Removable Vinyl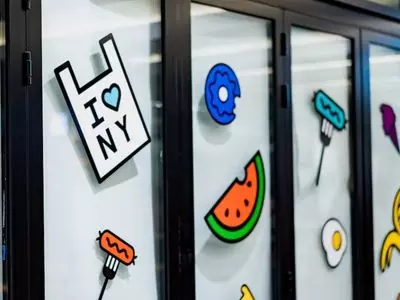 You can use removable vinyl to give your windows an instant makeover.
This vinyl can also be used as permanent designs if you want to keep them for a more extended period.
You can easily cut them out with a vinyl sticker machine like the Cricut Explore One cutting machine.
Read our related article on the Best Vinyl for Cricut. We review the top vinyl options on the market today!
Which is Best?
Removable Vinyl
Removable vinyl is best for people who want to customize a window with more temporary results.
This type of vinyl is easy to use because it comes with all the instructions printed on the box.
It can be easily cleaned if you follow the cleaning instructions correctly.
Con: You will have to spend time cutting the design.
Read our related article on How to Make Vinyl Labels with Cricut Maker.
Cricut window cling
Cricut window cling is best for people who want to decorate their windows but do not have the time to cut out the design they wish to use.
This type of cling requires no cutting because it comes with ready-made decals and vinyl in different shapes and sizes.
If you don't like the designs included in the package, you can use your Cricut vinyl to create your customized window cling.
You can also design a window cling yourself using Cricut Design Space software, print it out using your Cricut personal cutting machine, or send it directly to a printing service.
Con: Some of these designs can be too small, so they may not be visible from a distance.
Read our related article on How to Make Stickers with Cricut Joy. Create customized stickers using our step-by-step guide!
Tips for Decorating Walls and Windows
Keep any walls, curtains, or other pieces of fabric away from the vinyl, so you don't get any wrinkles or creases. Keep in mind that the vinyl won't be able to stretch.
Carefully measure the portions of the vinyl you want to cover, so you don't have any gaps. This will make it easier to remove the vinyl in the future.
Make sure to clean the surface well before applying the vinyl. Remove any dust or dirt accumulated on the surface, especially near windows.
Try to apply the vinyl in the evening or overnight to have the least amount of light in your home.
Check the vinyl for stray pieces and make sure they aren't sticking out.
Let the vinyl dry for at least 24 hours before removing it from the window.
Place a piece of paper or cardboard over the vinyl to weigh it down and prevent it from moving.
Practice on a scrap piece of vinyl before doing it on the actual window.
Read our related article on DIY Wine Bottle Labels. Customized wine bottles are great for weddings, parties, and other occasions! Here's how to make them with Cricut.
Conclusion
Window clings are a fun and easy way to add a little flair to your home.
Depending on what you are using it for, you can choose between removable vinyl or Cricut window clings that you can use repeatedly.
If you're looking for vinyl that will stay behind on the window without slipping, a permanent vinyl adhesive would be better.
If you want something easy to remove and redo in the future, choose a removable vinyl adhesive.