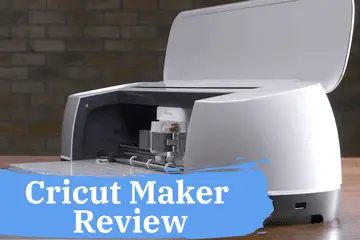 Is toilet paper included in the 300+ materials that Cricut Maker can cut?
Dear Crafter,
You have probably seen several Cricut Maker reviews. Rest assured this is not the type of ordinary run-of-the-mill reviews that you have seen.
Bloggers and reviewers will hype up the product to the heavens, and then beg you to buy it from their affiliate link.
Just to set the record straight: that's not a review but a product endorsement. Aren't you tired of those?
Here's why this one is different and is a real review. In this review, I will also reveal everything that's wrong with the Cricut Maker machine and why it has fallen short of the legendary status.
PRODUCT
DETAILS
PRICE 

Editor's Choice

Cricut Maker

Easy to use, the learning curve is minimal. The machine and the software are user-friendly.
It can cut 300+ materials. It cuts the smallest shapes with perfect precision. Materials like vinyl, paper, fabric, leather, and others are handled with ease.
If you want to create vinyl decals, craft stencils, design cards, and more, all this can be done using just the Maker.
Design Space is child's play, it's so simple that kids can use it for school projects without supervision.
Cutting Power: 4000g, Cutting Size: 12″ x 10 feet

Check on Cricut.com
*Don't forget to check the price on both websites as they may be running exclusive discounts.
Who's the Cricut Maker for?
The Cricut Maker helps out almost all crafters. Whether you are a quilter, woodworker, scrapbooker, card maker, etc., this is the best machine on the market.
Sorry to keep you waiting—I haven't forgotten about the toilet paper question. Several crafters have reported that they managed to cut toilet paper with the Maker. No machine priced above or below this one managed to do it before.
So, where can you use fancy toilet paper designs? I'll leave that to your imagination.
Let's get back to our Cricut Maker Review.
Cricut Maker Traits:
Size and weight
Here are the Cricut Maker's dimensions: 10.2 x 25.8 x 10.4 inches.
Overall, it's an OK size. Not too big, nor too small, it can easily handle the 12 X 24-inch cutting mat. The weight surprised me a bit, however. Let's say it's not on the light side. This can be good, and bad at the same time.
Being a heavy machine means that Cricut has used quality materials to build it. Now, the drawback is that you have to carry it around if you are going to be mobile. Considering that the Maker isn't a standalone machine, you will also need to add a desktop/laptop/tablet to the total weight.
Now, if you're at an expo or a fair, and you alone have to haul it, I feel for you.
But look at all the options it offers you.
Cricut Maker's tools
Here is the list of Cricut Maker's tools (aka adaptive tool system):
Fine Point Blade
Deep Point Blade
Rotary Blade
Knife Blade
Single Scoring Wheel (Scoring Stylus)

Double Scoring Wheel
Fine-Point Pen
Calligraphy Pen
Washable Fabric Pen
All the Cricut tools have blade housing for protection.
This adaptive tool system unlocks a whole world of more than 300 materials. Better yet, the Cricut team has planned for the future. No matter what kind of new tools they will release next, it will be compatible with the new Cricut Maker or with any new machine they come up with.
If you ask me, I don't have the slightest clue what they can come up with next. We're already overloaded by options. Hopefully, nobody will get paralyzed by analysis. Thanks to the new Cricut design, the adaptive tool system works lawlessly.
Read More: How to Change a Cricut Blade. Change blades like a pro with this step-by-step guide!
Fine Point Blade
The first Cricut Maker's blade we'll inspect is the Fine Point Blade.

It's an all-purpose blade for thin to medium thickness materials. There are different colored fine point blades. So I suggest you make a mental note about what material is associated with certain blades (using colors). For example, paper tends to dull blades faster. This means that these blades need to be changed more frequently.
If you associate a certain colored blade to paper, then you know that's the one that needs to be changed most frequently. If you mix and match, however, the blades, you might run into that scenario where you're left with dull blades. This could be cumbersome if you have to do a rush job over the weekend.
These premium blades are made from German carbide steel, which is known for its durability and precision. Can you ask for more than that? It's one of the best Cricut's tools that I have.
The Deep Point Bade

This blade is made for cutting thicker materials. Thanks to the amazing force behind the machine, it goes through these materials like a hot knife through butter.
The blade is ultra-strong and has a 45-degree angle for the best cuts possible.
What kind of materials can you cut with the deep point blade? Here's a short list: magnet, thick cardboard, foam sheet, and even chipboard.
The Rotary Blade

I've been in the business for quite some time now, and several machines passed through my hands over the years. Still, I haven't seen such a useful tool as this one. You can cut a huger number of fabrics with ease. Yes, the Rotary Blade can cut fabric that easily.
Quilters, this blade will save you from a lot of pain! The cuts are perfect and sharp. It beats working with scissors any day of the week.
And you can cut toilet paper with this blade too! Some crafters like to push the limits and see what else the Cricut machine can do. For example, some have successfully cut lace and nylon.
Best of all, while cutting, it avoids backing the materials.
Other manufacturers tried this with fabric cutting, but ended up in a hit or miss situation. They did nail the missing part quite successfully! Hands down the best Cricut blade in the arsenal.
The Knife Blade

With this tool in your pocket, you can cut harder and thicker materials with ease. For example, you can easily cut balsa wood, basswood, heavy leather, or mat board, just to name a few. However, there are limits on this tool. For example, you can't cut anything smaller than a ¾ inch. If you do, you are risking breaking it.
The knife blade looks like an X-Acto blade. The only difference is that, with the Cricut, it's automated, so the cuts are precise and perfect.
Here's a hot tip for you. When you are working with thicker materials, move the white rollers to the exterior. These help hold down thinner materials; they are not needed if you are working with thicker ones. Last but not least, the best mat for the job is the StrongGrip mat.
The Scoring Wheels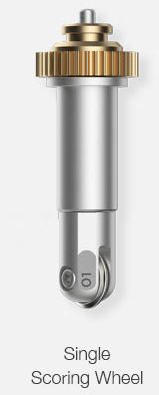 Are you folding a lot of paper? Aren't the edges straight? I feel your pain. This is why the scoring wheel has been added to the arsenal. With the help of these wheels, you can obtain sharp and crisp edges for folds.
There are two wheels in the package. They are labeled as 01 and 02. The first one is advised to be used on thinner materials, and the 02 leaves a double line, which is perfect for thicker materials, like cardboard and poster-board.
After you ran the Scoring Wheel through the material, folding will be a child's play. You can use any mat that you like there are no preferences for this tool.
Here's a hot tip for you. Whenever you are using the scoring wheels, make sure that you don't work on the pretty side. This means that, for the best results, you should put the pretty sight facing downwards.
Read More: Cricut Maker Scoring Wheel VS Stylus. We lay out the difference between a scoring wheel and a stylus in this guide!
Fine-Point Pen
It's a simple pen that helps you draw shapes and patterns.
Hot tip for you: you can use any pen that you like. Cricut doesn't like to advertise this because it cuts into their profits.
Washable Fabric Pen

This tool is amazing if you are in this niche. You can draw the stitching lines out, and then put together your design. With simple washing, the pen marks are gone.
If you are a beginner in this field, this is a true godsend.
Calligraphy Pen

With the help of this tool, you can easily simulate handwritten fonts. The same tip applies for this pen as well. You can substitute it with anything on the market.
So what do you think about this new Cricut adaptive tool system? I bet you already have an overflow of ideas on what you can use it for.
Cricut Design Space Software
Now, let's take a look at the heart/mind of the machine. The Cricut Maker Software is called Design Space.
Here's the good news: Design Space is in the cloud. Here's the bad news, however, this software is ONLY online. As you can see, this has both pros and cons. First of all, since it's on the internet, it's easy to access it from anywhere. You don't need to install anything. You also won't be contaminated by viruses and malware. Plus, you don't have to worry about constantly updating it to get the newest features.
It works on any platform or device
Just in case your computer calls it quits, your designs or sewing patterns are safe and sound in the cloud. Another great feature of the software is that it lets you upload SVG files. This means you don't have to create something from scratch. Just download the design or sewing pattern as an SVG file, upload it to the new Cricut Design Space, and you are done!
To use the new Cricut Maker, you need a constant internet connection, hence the bad news. You need to be connected, or else the Cricut Maker won't work. This is the first sign of trouble waiting to happen.
If you are going to a fair or an expo, make sure that there's an internet connection. Also, do have backups for wireless hotspots. There's nothing worse than paid gigs lining up, and not being able to deliver because the Cricut Maker isn't running. You're not just losing money, but making a dent in your reputation as well. And for crafters, reputation is everything.
Besides this annoyance, this is one of the best software out there. The tutorials get you up and running in a matter of minutes.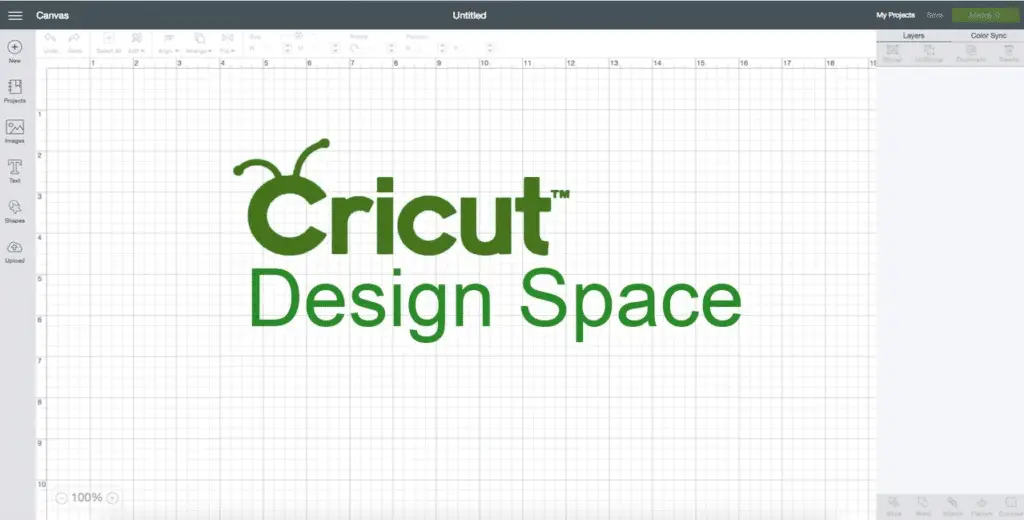 Finally, Cricut Design Space is intuitive and easy to use. Other programs have a steep learning curve. All in all, it's great.
Here's another biggie, though. Several crafters complained that Design Space shrinks the designs. There's some truth in that, so make sure you run a few tests before you commit to a serious gig.
I don't want to go into more detail about this, because it's not the point of this review, so let's continue.
Cricut Maker cutting power compared
The next topic I will cover is the cutting power. This has taken my breath away. The cutting power of the Cricket Maker is 4000g. This is huge!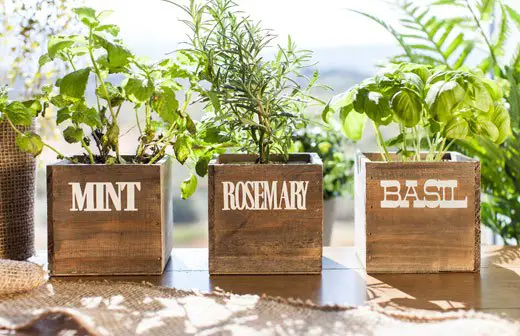 Its little brother, the Cricut Explore Air 2, has a cutting power of just 250g. (The Explore machines were the predecessors of the Cricut machines). The only machine that is somewhat better than the little brother is the Brother Scan and Cut 2, which has a cutting force of 350g. That's just shy by 11 times.
No wonder it can work with so many different materials, and can cut thicker and stronger stuff that other machines would never dare to touch.
This cutting force is the major selling point for me.
Now, let's talk about cutting size. The machine's standard cutting size is 12 X 24 inches, and you can cut anything smaller than this. But I would advise not to test the upper limits.
Here's another weakness compared to other machines. The Cricut Maker doesn't have an auto-blade feature. This means you have to manually select the material and plug in the right settings.
Now, I'll give them credit for having made it extremely foolproof. Yet, you need to do a lot of clicking and dragging because it works with so many materials.
Dual Carriage
The Dual-Carriage feature is a must-have nowadays. Surprisingly, there are still machines that don't have it (wink, wink, Brother). Dual Carriage means that it can do two operations at the same time. For example, you can use the fabric pen to mark the fabric, and then cutting it out.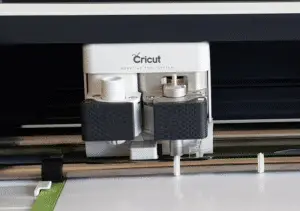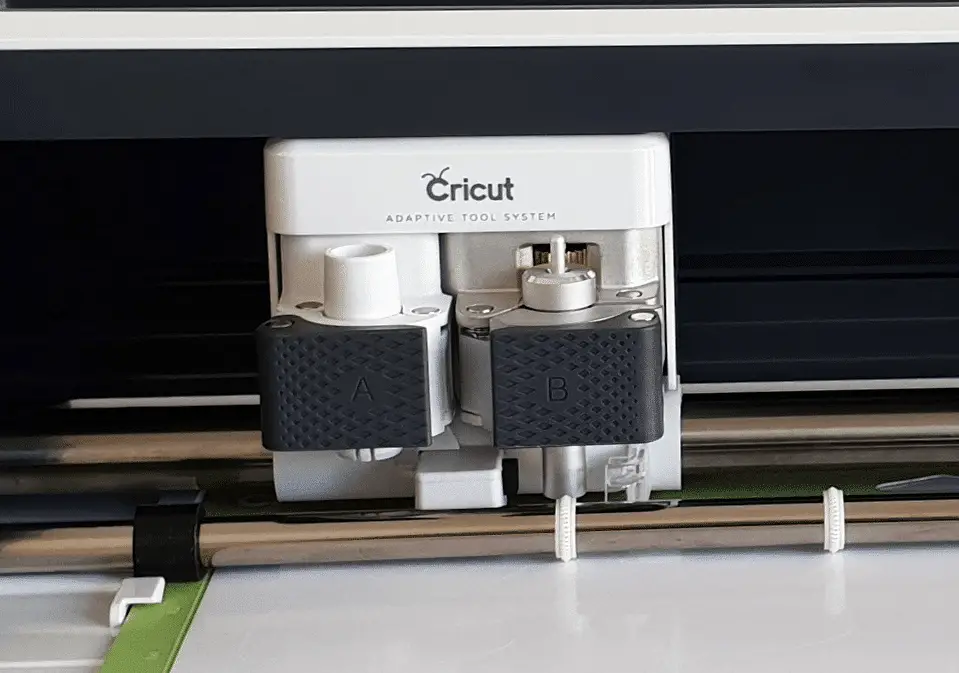 This saves you time. First, you don't need to babysit the machine to get the next step running. Second, you don't have to tinker twice in the software, leading to potential mistakes.
The beauty of the new Cricut Maker is that you can pair any tool. For example, you can have two pens or two blades, or mix them as your project needs it.
The maximum material thickness that it can take is 2.4mm. If you try it with thicker material, then you can damage your machine. For reference, most machines in this price range can only handle 2mm-thick materials.
The advertising says that the Cricut Maker works with over 300 different materials. After seeing the specs, I don't wonder anymore whether this claim is true or not. I know it is. With the big cutting power and tool versatility, it's easy to see why it can handle such a wide variety.
Noise levels
Here's one of the biggest weaknesses of these cutting machines; their noise. Have you ever wondered why most YouTube videos mute the background noise when they show off the machine? Because it's loud. With most machines, you won't be able to work at night, unless you can move to a shed or something that is far away from humans' ears.
We're in luck with the Cricut Maker, however. The noise level is acceptable. The best thing to compare it to is the sound of an old printer. Although, when using the 2x-speed setting, it tends to be louder.
Numerous crafters have made tests between different machines, like the Brother Scan and Cut 2 vs. the Cricut Maker vs. the Silhouette Cameo 3.
Cricut was the winner both in the sound and speed categories.
Cricut Maker's double speed
Speaking about speed, the Cricut Maker has a 2x-speed option.
Time is money, so the faster you can cut, the faster you can sell and make money. With intricate designs, you need to test the feature out. If the cuts are not sharp enough, then you need to revert to regular settings.
In a head to head comparison, Cricut beat Brother by a full minute. That's just with one design. This baby is a real time saver.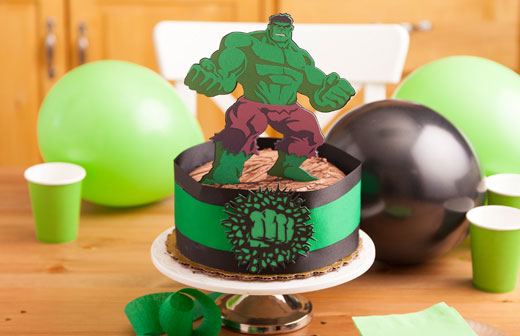 Cricut Maker machine's highlights
Ok, you fork over the initial cost, but how much is the operating cost? Surprisingly, the accessories are priced affordably. If you compare it with Silhouette and Brother, you can see that Cricut is better priced. It's not a highway robbery like at Brother's. (This is what Brother does: they sell their machines for cheaper, then make up for the difference by selling overpriced accessories.)
Here's something new with the Maker that I haven't seen before: the mobile docking slot. This means that you can easily store a tablet or a smartphone. This can have a dual purpose. You can either use it to control your Cricut Maker, or to spend the time while the Maker finishes the job.
Remember, the Cricut Maker needs some kind of device to can control it. There are some standalone machines out there, but they are clunky. On a small touch screen, which isn't that precise, you need to move to modify designs, which can be a hassle. On a larger screen or with a mouse, however, you can work faster and more precisely.
The Cricut Maker supports cordless communication because it has a Wi-Fi and Bluetooth feature. If you have a small space — think of a booth, — you won't be tangled up by wires running left and right.
Read More: How Long Does Cricut Last? Here's how long you can expect your new machine to last, and how to make it last LONGER!
Cricut Maker color options
I almost forgot that there are multiple colors for the Cricut Maker. Since crafters are designers by heart, the Cricut team has launched the Maker machine in different colors. Here're the one you can choose from: champagne, mint, rose, and blue.


This Cricut Maker sounds too good to be true, doesn't it? So, what's the catch? I'm glad you've asked.
Cricut Maker Machine Specs
| Product | Cricut Maker |
| --- | --- |
| | |
| Size | 10.2 x 25.8 x 10.4 inches |
| Weight | 15.02 pounds |
| Cutting Feature | |
| Drawing Feature | |
| Scoring Feature (Scoring Stylus) | |
| Software | Design Space |
| Cutting force | 4000g |
| Cutting Size | 12 x 24 inches |
| Auto Blade | |
| Dual Carriage | |
| Max Material Thickness | 2.4mm |
| Noise Level | Acceptable |
| Speed | Fast |
| Accessories Pricing | $ |
| Mobile Docking Station | |
| Computer Needed | |
| Wireless Bluetooth | |
| Price | |
As you can see, it's a fairly complex machine with lots of applications.
Cricut Maker's cons
First of all, you need a constant internet connection. Since the software is in the cloud, without the internet, it can't communicate with the device. I know, we're in the 21st century, but there are still areas where the internet is poor or inexistent.
In those places, the Maker will flat-out won't work, or you will have some serious difficulties. If you live in such an area, consider choosing a different machine.
The next biggie is with Design Space again. It tends to shrink designs. So, make some tests first if you are working with a demanding client.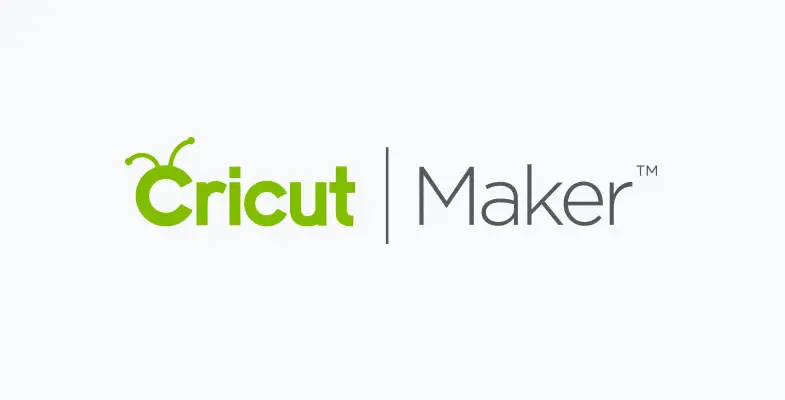 Last but not least, you have to pay for the pattern and fonts. This represents a monthly subscription of $4.99 or $9.99. This is where Cricut makes money. It's true that you get access to over 60,000 design ideas, but it's forced upon you.
Your other option is to get Adobe Photoshop, which is priced in the same range ($9.99-$31.00), but you'll have to learn the soft skills to create your designs. On the other hand, in the Design Space depository, you get access to tried and tested designs for a small monthly fee, and you don't need any additional skills.
If you want to learn Photoshop and create your designs, it's perfectly okay. But for most people, it would be a time-waster, and they want to make money now, not next year.
Final thoughts on the Cricut Maker review
This concludes my review of the Cricut Maker. It's one badass machine to work with, that's for sure. It opens up a whole new world to you. It would take many years to master just a fraction of its capabilities, but there are some great ways to make money from it.
Remember, at the beginning, I've mentioned that the Cricut Maker didn't achieve legendary status. Now, you know why; because it needs a constant internet connection, and because there's the not-so-optional monthly subscription package.
If you can live with these, then the Cricut Maker will be a great asset for your business. Frankly, for this price, you can't get anything better. It feels like buying at a discounted price. If trends in your crafting business change, you can quickly adapt. All you need to do is change the tool or the material. Plus, in the future, there will be new tools coming out, which will be compatible with the Maker.
Sale
Cricut Maker - Smart Cutting Machine - With 10X Cutting Force, Cuts 300+ Materials, Create 3D Art, Home Decor & More, Bluetooth Connectivity, Compatible with iOS, Android, Windows & Mac, Champagne
A POWERFUL, VERSATILE SMART CUTTING MACHINE - Take your decorative art & craft to the next level with the original Cricut Maker that virtually creates any project on your wish list. Delivers a pro-level cutting experience with its advanced suite of tools
CUTS 300+ MATERIALS IN A WHIZ - Cuts everything from delicate paper & fabric to matboard & leather. The included Rotary Blade practically cuts any fabric for a sewing project & the Knife Blade makes precise cuts to thicker stuff for more depth & dimension
APP BASED CRAFTING TOOL WITH WIRELESS-BLUETOOTH CONNECTIVITY - With just a few clicks, create personalized and custom designs with this cutter using the cloud-based Design Space app that works on mobile phones and laptops (iOS, Android, Windows, and Mac)
Overall, the Cricut Maker made it in my best of the best article. Check it out here the
best vinyl cutting machine
.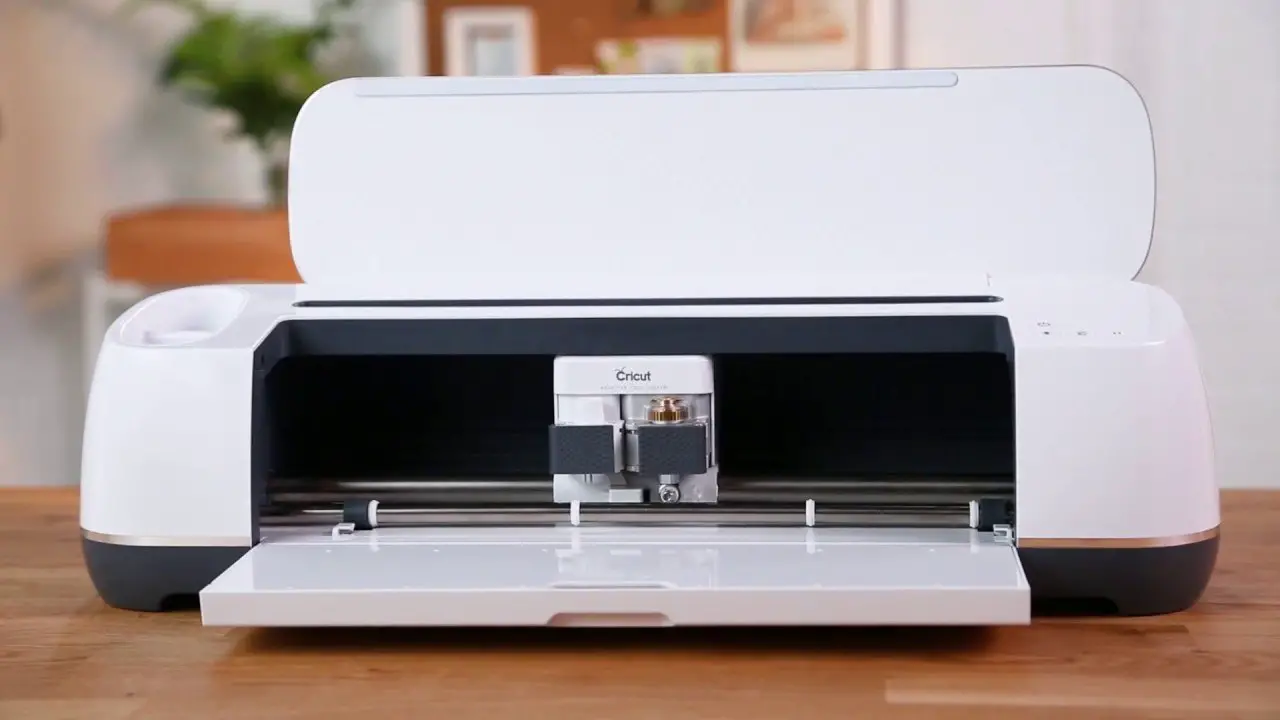 This marks the end of the Cricut Maker review. For more info about Cricut, check out this Wiki Link.
Frequent questions about the Cricut Maker (FAQ):
What can I do with a Cricut Maker?
Cricut Maker is the most versatile machine on the market today. You can do anything from cutting paper and vinyl, through fabrics. It has a strong X-acto knife blade that can do wonders with tougher materials like Balsa Wood and thicker cartoon. It also comes equipped with scoring wheels that work well with paper.
Which Cricut maker bundle is the best?
The best Cricut Maker bundle is this Amazon offer: Cricut Maker Machine Bundle 4 Smooth Heat Transfer Permanent Vinyl Designs It's also Amazon's Best Choice. You can't go wrong with that.
Which is better Cricut maker or Cricut explore AIR 2?
Air 2 is a bit cheaper than Cricut Maker and it can do fewer things. If you suffer from shiny object syndrome as in trying something new every day and you still want to succeed in business than Air 2 is a safer bet. Air 2 has limited options so you can start mastering your materials.
Which Cricut is the best?
Cricut's flagship model the Cricut Maker is the best. I don't mean it in just the Cricut family. Right now when I'm writing this post it's the best machine in the whole industry.
What software does Cricut maker use?
Cricut Maker uses Cricut Design Space.
Do you need a computer to use a Cricut?
Yes, you need a computer or a device (let it be a phone or tablet) to communicate with your machine.
What is the best Cricut for a beginner?
No matter which Cricut machine you pick it will be beginner-friendly. This comes down to the design software which is easy to learn and almost intuitive. You make the right choice by picking Circuit. Many people review Cricut machines and Cricut explore and say it's suitable for them. If you want to pick up die cutting it's the best machine.
Is the Cricut Maker Worth it?
From my point of view, it's a must buy. The price tag looks daunting, but several crafters reported that they made they initially purchase back in less than six weeks. Plus thanks to its versatility you can pick anything that you like. If you want to cut fabric this is the best machine on the market today.
What does or what can the Cricut Maker do?
Too many things to cover in this single response. Since it can work with over 300 materials, there are lots of options. It can cut it can score it can etch … you name it.
Where can I find Sewing Patterns?
You are in luck Design Space has huge numbers to choose from. Now at the moment of writing this, there are the stock Cricut sewing patterns plus you can choose from Simplicity or Riley Blake as well. Heads up for the last two sewing patterns you have to pay for if you want to use it.
Anything missing from the Cricut Maker Review?
As I see it the Cricut Maker Review is complete. It has become popular with die cutting enthusiasts. Plus the rotary blade and the knife blade are the most used tools. If you have to cut the fabric the rotary blade is the one for you. I haven't seen anything like it. Use the fabric grip mat with the rotary blade and you're set.
What is the fabricgrip mat for this cutting machine?
The fabricgrip mat is to pin down fabrics. Since fabrics are a material in their own category. This new machine came with fabricgrip mat so you can cut even bonded fabric. By using this extra sticky mat you are helping the maker cut them.
What is the adaptive tool system for the cricut maker machine?
The Cricut maker machine comes with the adaptive tool system. It means that is backward and forward compatible. So the rotary blade, the knife blade and scoring tool (scoring stylus) will work with both maker Cricut and Cricut explore machines. Die cutting will become extremely easy. That what all who review Cricut say.
Which product is the better choice Cricut or Silhouette?
Many people asked me this question, that's why I have a separate silhouette vs cricut post about this, where you can read more about this.
Are the tools from maker Cricut compatible with Cricut Explore machines?
Yes, there are numerous tools compatible with the Cricut Explore machines. Such as the knife blade, rotary blade and scoring tool (scoring stylus).
Do I get any sewing pattern with this cutting machine?
Yes with this cutting machine comes 25 sewing patterns. Besides the 25 sewing pattern you can download tons from the internet for this cutting machine and Cricut explore air 2.  One of my newest content is about Cricut Explore Air 2 reviews, you will find out if it's worth the purchase or not and how does it fair against the Cricut Maker. There's also a pattern library where you can get free and paid stuff. The pattern library is excellent for new and seasoned people at the same time. We shouldn't forget about the ready-to-make projects.
Any other alternatives for the maker Cricut?
You can try the Silhouette Cameo. I highly suggest going with Silhouette Cameo 4. Or Cricut Explore. As you know Cricut Explore 2 is the previous generation of maker Cricut.
How big is the cutting space with this machine?
The cutting space is quite decent. 12×24 inches. Though the Silhouette cameo has the 10 feet long capability the 24-inch cutting space is sufficient for the ready-to-make projects.
Silhouette Cameo is a decent vinyl cutter too. I recommend reading the Silhouette Cameo 4 review to find out more.
What comes in the box with the Cricut maker?
Cricut Maker machine
Rotary Blade + Drive Housing
Premium Fine-Point Blade + Housing (comes pre-installed in the B clamp).
Fine-Point Pen
FabricGrip™ Mat 12" x 12"
LightGrip™ Mat 12" x 12"
Welcome book
Quick Start Guide
USB cable
Power adapter
Materials for your first project
What accessories do I need for Cricut maker?
Weeding Tool Kit.
Scoring Wheel Combo Pack.
Cricut Cutting Mats.
Knife Blade & Housing.
Premium Fine Point Replacement Blade.
Scraper & Spatula.
Fabric Grip Mat.
Sewing Kit.
Which Cricut Machine is the right one to buy for beginners?
If you are a beginner the Cricut Explore Air 2 is a decent choice, but learning to use the Cricut Maker is not that hard either.
The best Cricut machine to buy is definitely the Cricut Maker. Another decent option is the Cricut Explore Air 2.
Can the Cricut Maker print photos?
Yes, the Cricut Maker can print photos.
Do Cricut machines go on sale?
The new machines never go on sale!
The best Cricut machine for making T shirts is the Cricut Maker.
Can you sell items made with Cricut?
Yes, you can indeed sell your Cricut items on Etsy with a few exceptions. Cricut has what is called an Angel Policy, which allows you to produce and sell items using non-licensed images from the Cricut Library.
Do you need a computer for Cricut Maker?
Yes, it does. The Cricut Maker is used with our Cricut Design Space software on a computer, iOS device, or Android device.
Can you make your own designs with Cricut Maker?
Yes, you can upload your designs, images, drawings, graphics to Cricut Design Space then cut them out with your Cricut machine.