How do you use it?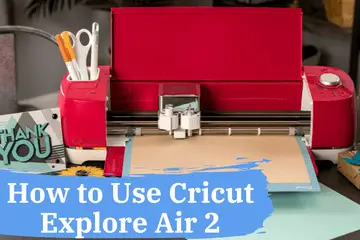 I know that feeling all too well when you want something for so long, and once you have it, you have no clue what to do with it. So you got your Cricut Explore Air 2 now what?
This is why I've created the guide. This is for all those who don't know how to get started.
I've been paralyzed by procrastination more times then I care to admit. I would instead do some mind-numbing chores than start up my machine.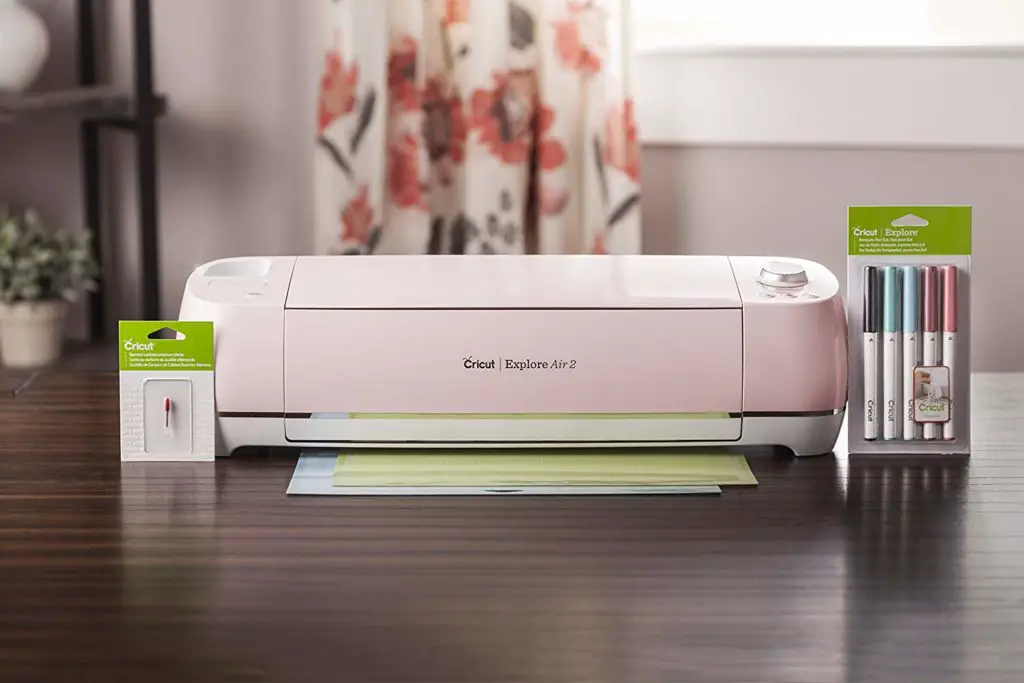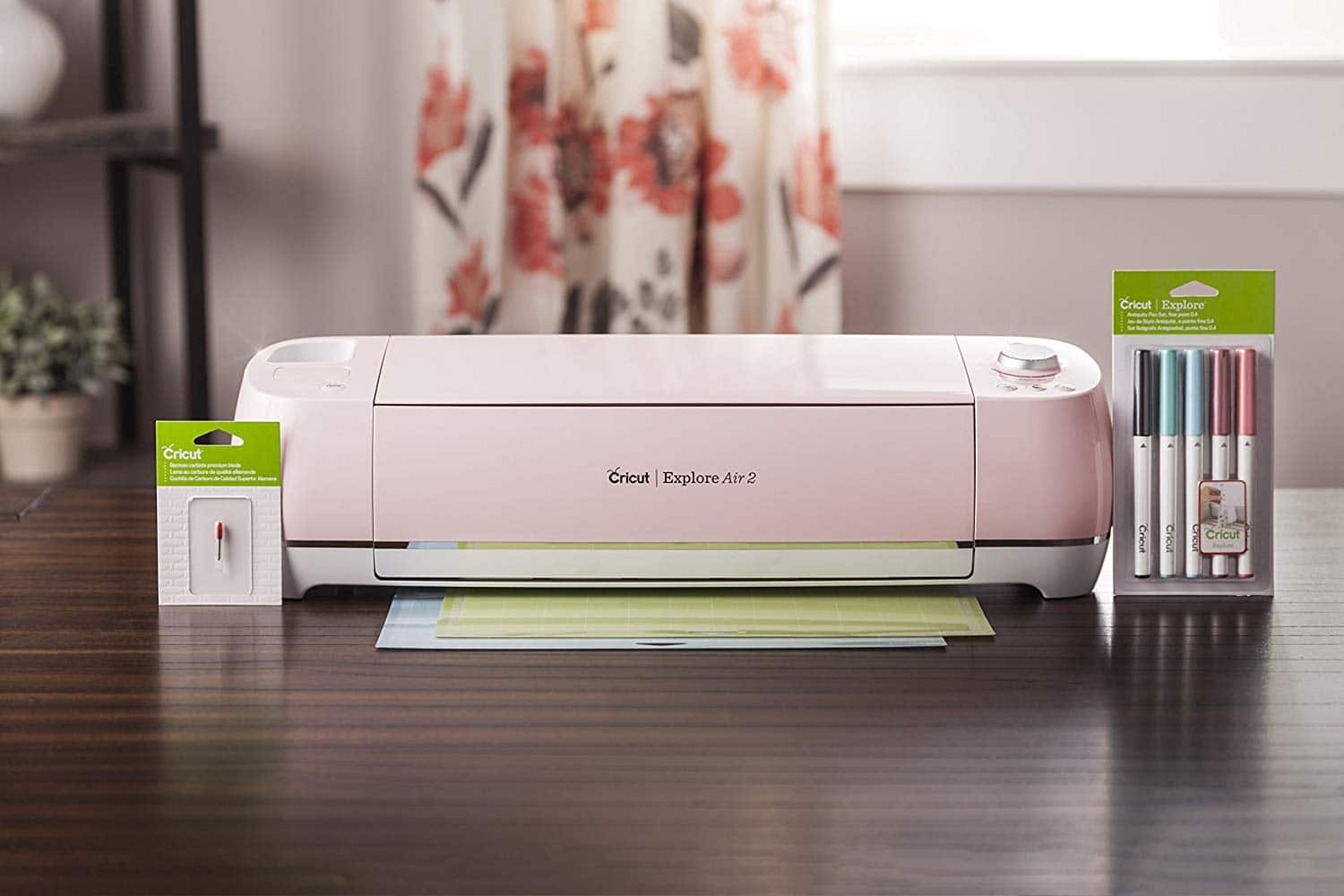 The Finisher Mentality
Here's the secret of getting over procrastination: early wins. I've learned this from Tim Ferriss on how first small wins can help you obtain any new skill or task you want to achieve.
Now how can we apply this theory on our Cricut Explore Air 2?
Do you know the old joke, how do you eat a big elephant? One-piece at a time.
This is how we're going to approach this how-to guide as well. We're going to break down the tasks into small bite-size chunks so you can easily digest them.
Remember how excited you were when you wanted this vinyl cutting machine? And soon as you got it the reality check happened. My goal with this article is to light up your excitement again. So you will cut the learning curve to half and enjoy this fantastic machine.
Step by Step Walk-through
Let's get started with this How to Use Cricut Explore Air 2 guide.
It's kinda evident, but I have to say it. Unpack your machine. Once it's unpacked, remove any packaging or protective foils. Look inside as well because there are stickers hidden.
Once that's done, it's time to set up the connection. The Cricut machine has Bluetooth connectivity which means that any device let it be a laptop; a tablet or phone is compatible. One significant upside with the Cricut brand is their design software.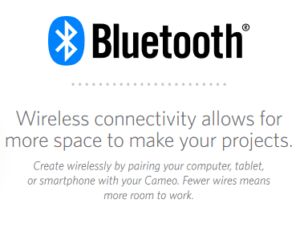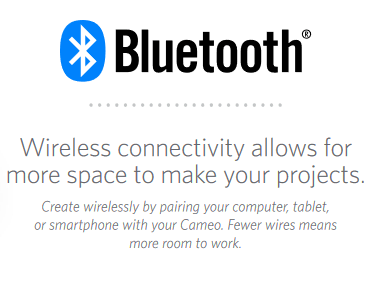 The Cricut Design Space is platform-independent and online. So you don't need to install anything or worry about keeping it up to date.
Everything is done for your server-side. What I love about Cricut is that it's a true plug and play device. The connection works flawlessly not like with other brands.
Anyways this article is about Cricut and not bashing the competition.
To correctly set up the machine and the software, all you have to do is use the visual tutorials on your screen. It's as easy as installing a printer.
So far you have unboxed Cricut and setup the connection. And we're done.
Cricut Design Space Guide

I am just kidding. Now comes the next piece of the elephant. It's time to get accustomed to Cricut Design Space. I've tried and tested a bunch of vinyl cutting software during the years and by far Cricut reigns supreme.
Kudos for the software dev team over there. They managed to make the software so easy and intuitive. I mean like you can get up to speed in a matter of minutes. It's that simple to use.
Now there are many buttons and menus, but to get your first project out, you can do it in under 10 minutes. For more detailed designs, you can always be inspired by YT creators.
Here's where the early wins come into play. Your first project should be as simple as possible. I mean simple like a word or a name. Get it done and get it out. Those small wins will propel you forward to tackle something more challenging. And this goes on and on until you master it.
Shiny Object Syndrome
Here's a Fair warning about Cricut. Cricut Explore Air 2 is a great machine, and it does many things. This is kind of its downfall as well. Since it can work with so many materials, it will tempt you with shiny object syndrome. One day you are doing paper the next day vinyl then balsa wood.
"Can I cut thin wood with Cricut Explore Air 2?", you ask. Yep, and here's how you do it!
You will be all over the place, and you won't master anything. So please promise me that you will master one material first no matter how tempting it is to try everything. This is for your own good.
Now once you have created the design, you need to configure the machine. The Cricut Explore Air 2 has a dial on the right side. This sets the cutting power and depth as well. So please choose according to your needs.
Now if you are using a different material which is not present on the dial, then you have to choose the custom settings, and in the software, you have to put in the necessary information manually. Sadly there's no auto blade, so you have to set the blade's length as well manually.
Read More: How to Make Stamps With Cricut. Stamps can be used for a variety of DIY projects, and in this short guide, we show you how to make stamps with your Cricut machine!
Setting up the Cricut Machine
Before you start your project, you need to add a mat. There are different colored mats for Cricut Explore Air 2. The purple one is the stickiest because it's for fabric. I usually use the green or the blue one. Remove the protective sheet and place the mat into the machine. There's a tad bit of a problem. Sometimes the mat is just too sticky, so put an old shirt on it for a few seconds.
If the mat is too sticky, some delicate designs may tare while you are removing it. Also, it's a great tip to add the protective sheet back on once you have finished using the mat. If not, it will gather dust and anything it comes in contact with.
If that's the case, actually sooner or later your mat will lose stickiness. Don't be afraid there's nothing to do against it. And I have some great news you don't have to buy a new one just yet. You can remove the gunk and make it sticky.
For that, you need to read this article about how to clean your mat. Also, it's a great idea that after 4-5 washings add a new adhesive layer. This way, you are getting the most mileage out of your mat, thus decreasing your operational costs.
We got sidetracked a bit so let's get back to our elephant.
Read our related article, Can I Use Scoring Stylus With Cricut Explore Air 2? Yes, you can! Here's everything you need to get started.
Starting Your First Cut with the Explore Air 2
So far, we have the machine ready plus the design. Now we have prepared the mat, and we're loading it into the machine. Make sure when you apply the material you are working with that there are no bubbles. Use the Cricut squeegee to push the bubbles out.
If Cricut is operational, the light is blinking, which will help you to load or unload your mat.
Here's some excellent news Cricut Explore Air 2 has 2x speed compatibility. This means it's one of the fastest machines on the market. Here's a disclaimer: sorry to burst your bubble so harshly. The 2x speed works the best with simple designs.
And if you are using 2x speed the noise level increases.
Hit the execution button, and you are done. Well, not quite. Once the machine has finished its job, you have to remove the mat and then the material you are working with.
Read More: Can You Cut Multiple Colors On Cricut? You sure can – and we show you how!
Weeding Process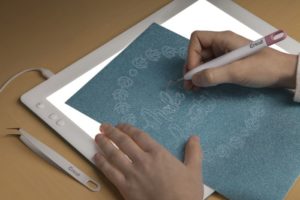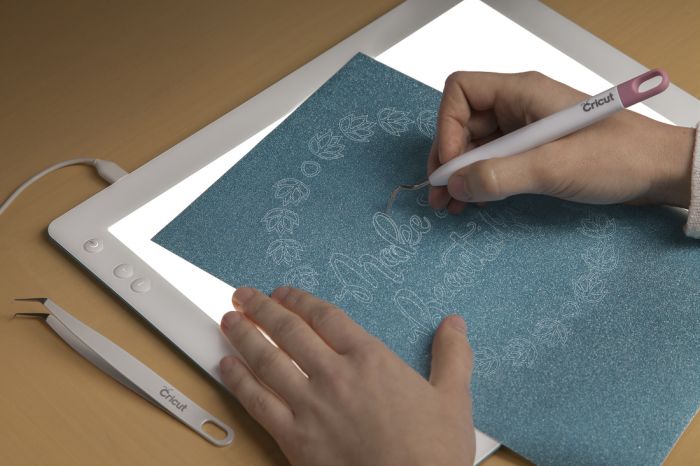 Let's say that your first test was with vinyl. Now you need to remove the excess material which is called weeding. Cricut has supplied you with weeding tools. Grab one and start cleaning your design.
When you're buying your cricut machine make sure you get the tool kit provided by cricut. The tool kit works perfectly with the Cricut Maker and Explore Air 2 machine as well.
I know it's a real pain, especially if you are working with an intricate design. This is why they have created the Cricut Brightpad. This little lightbox helps you see exactly what you need to weed out.
If you want more info about the Cricut Brightpad, then check out my review right here.
Once you have finished working with the mat, do add the protective layer back on it, so you preserve the shelf life.
We're almost done. For simple vinyl, all you have to do is place it on the object and remove the transfer side.
Heat Transfer Vinyl Tips
If you are doing something more complex like heat transfer, then you have to use different transfer tape and iron as well.
To save you a lot of trouble, please don't use regular home iron to do these jobs. You see those irons have holes in them, so the heat is not even. If you manage to cover the vinyl with a hole, it won't stick to the material, and it will peel off.
You have two choices. One is to invest in an industrial-grade iron. This option is expensive and takes up a lot of space. It only makes sense if you are working mainly in this field.
Or you can buy Cricut's Easy Press. It's light and easy to use plus it's fast. If you want to know more about the Cricut Easy Press, then check out my review on this page.
The best part is that it has a timer telling you exactly how much you have to press the iron down.
If you have read my other Cricut reviews, you know by now that I often compare circuit to Apple. The reason why being the beautiful machines they create.
Just take a look at Cricut Explore Air. It has nice curves and colors. The Easy Press follows the same line as well, and the Brightpad looks like an Ipad. This is one for the reasons why I've fallen in love with the Cricut brand.
My Thought on Cricut Explore Air 2
What do you think about this How to Use Cricut Explore Air 2 guide? Will you be able to take the first steps to a few early wins?
Let it be the Explore Air 2 or any other cricut machine and getting started is a sticking point.
For this reason I've chopped up the big steps into easy small ones so you can follow through. I hope that you will get the ropes of this great machine and start making some money with it.
Since the machine can do so many things, I do not doubt in my mind that you can find your audience and niche who will pay you.
Are you interested in making some money with your vinyl designs? I have created an in-depth article about how to make money with vinyls and decals. You can read it over here.
There's a difference between my article and others. I have personally tried and tested them all, and they bring in money.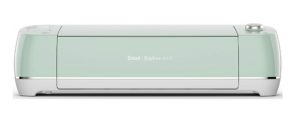 After you have learned to use the machine, you have to learn marketing, so you get in front of prospects. With the help of the Cricut machines, you can easily go to baby showers and expos and charm the people there with your skills.
The more people see your work, and the more you will buy from you. It's as simple as that.
I know the Cricut isn't the cheapest machine out there. And make sure that you recoup your investment. There are crafters who have made that money back in less than six weeks. That's wow. I hope you will be one of them. Either way, do send me your success stories because I love reading them.
Maybe if enough of them are sent, I will make a different post highlighting and praising you on your journey.
Speaking of the journey, ours is ending. Let's recap what we have learned in this How to Use Cricut Explore Air 2 guide.
Follow These Steps to Succeed
Here are the steps you have to take to have flawless work steps:
Unbox the machine and remove all stickers and materials
Install the software and connect to the printer
Follow the tutorials
Learn to use the Cricut Design Space
Start with simple designs and gradually move towards more complex one
Learn and perfect one material then move on to the next one
Always pick the one that you like best
Use the mat with your Cricut to cut out the shapes
Once done add the protective sheet back
The machine has 2x speed which will finish projects quicker
Plus it can draw and cut at the same time saving you more time
Use the Cricut accessories like bright pad and Easy press to help you do professional jobs.
Closing Thoughts on Cricut Explore Air 2 How To
Let me know if you liked my article. Also please send me a message if I missed something that you want to add. I read all the comments. Catch you next time.
Happy Crafting!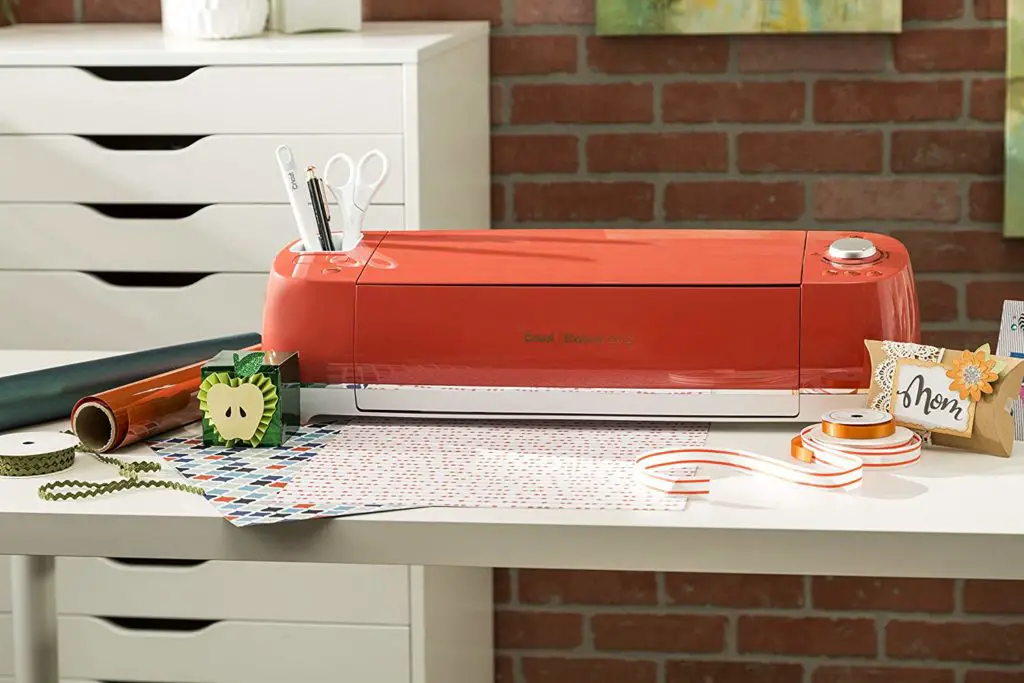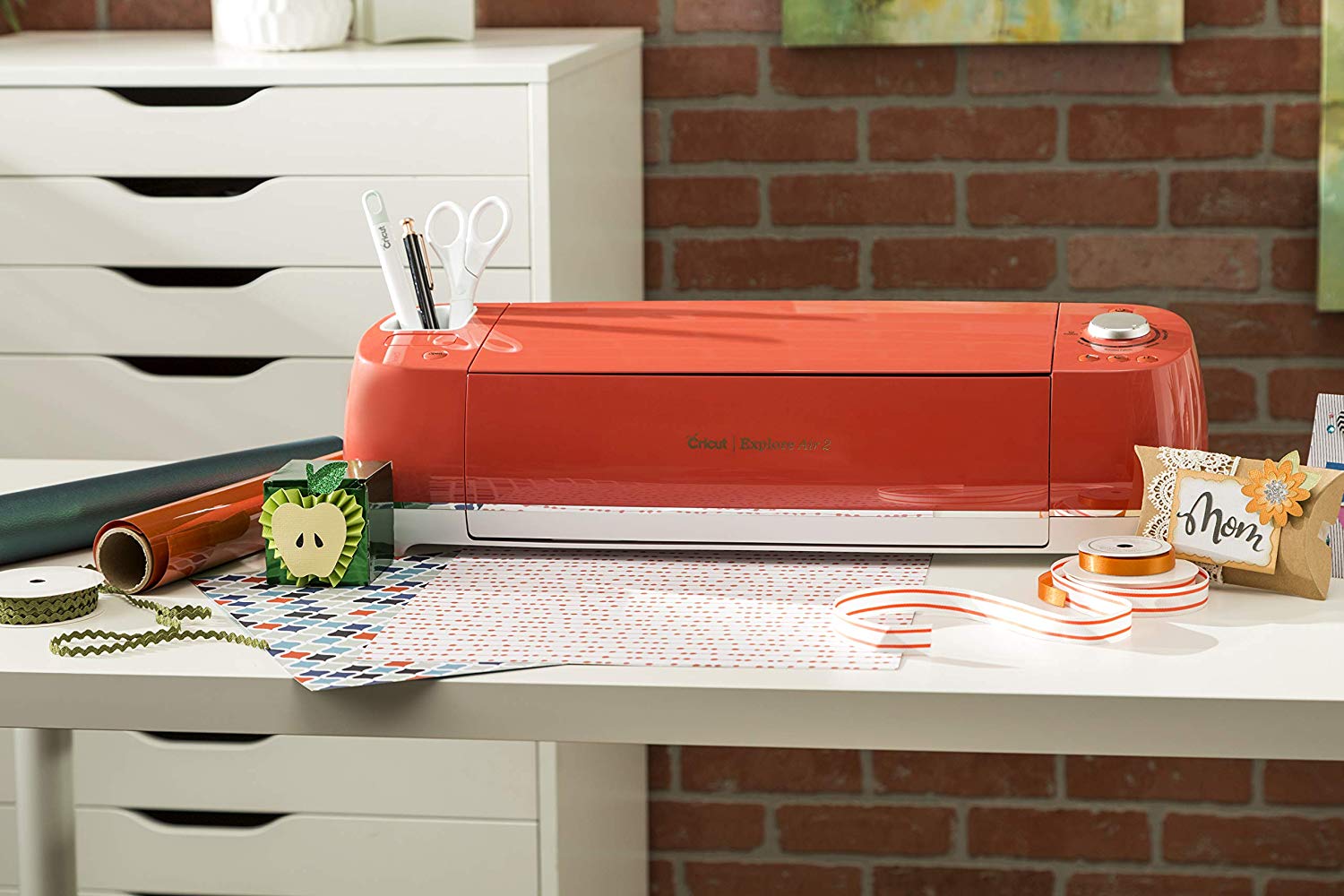 What can the Cricut explore AIR 2 do?
The Cricut Explore Air 2 has a strong cutting power so a whole new world will open up to you. With 350g of cutting power, you can work with card stock and tougher materials as well. Paper and vinyl are the base and after you have mastered them you can branch out. With this machine, you will be able to create stencils, stickers, decals and other cool stuff.
How do I connect my Cricut explore AIR 2?
You have two choices. You can go for the wireless route or through a cord. Make sure that the device you are using has Bluetooth enabled if you want wireless connection. After everything is working log into Cricut Design Space. Follow the tutorials there. If you want to connect with a USB cord the same procedure applies you only have to select it.
How do I use my Cricut explore AIR 2 with my iPhone?
It's quite easy all you have to do is download the Cricut App from the App Store. Next login with your username. Select the new machine setup. Make sure that your Cricut is up and running. The final step is to pair the machine with your phone. The security pin is 0000.
What accessories do I need for the Cricut explore AIR 2?
Well, it depends on what kind of material you will be working on. The must-haves are these: Weeding tool and the Scraper tool. No matter what kind of material you will be using these two are necessary. I consider the Deep Cut Blade necessary as well you never know when you will need to cut tougher materials. Optional accessories would be: scoring wheel, materials like vinyl and cardstock etc.
Can beginners use the Cricut Explore Air 2?
Yes, the Cricut Explore Air 2 is easy to use even for beginners.
How to use the Cricut explore air 2?
I've just explained it in this article.
What software do you need for Cricut explore AIR 2?
The Cricut Explore Air 2 Machine comes with Cricut Design Space Software. This software works for both, macOS and Windows PCs.
Which is the new circut explore air machine?
The new cricut explore air is the second version meaning the explore air 2 machine. If you want the flag ship mode then the cricut maker is the new machine.
Can you trust bloggers about cricut maker and explore air 2?
It's common courtesy to highlight and let people know if opinions and text is a sponsored conversation written on behalf of cricut. Otherwise it would be a misleading practice. Now countless reviewers and bloggers mention that opinions and text are a sponsored conversation written on behalf of cricut.
What is cricut access?
Cricut access is a subscription program. By signing up you get access to Cricut Design Space premium items. Not only that you get additional savings on purchases just fro being a cricut access member. Maybe you want to upgrade to the new cricut maker cutting machine. Or you want a new machine (or any cricut machine) you can save a ton just being a member of cricut access.
Which is the first project you should do with the explore air 2 machine?
The very first project to do with the explore air 2 machine is the demo one. Getting started is the hardest then you will get more experience with every try. The first project which is the tutorial will be the perfect one getting started because it will guide you through each step.
Does the explore air 2 machine come with fast mode?
Yes the explore air 2 machine has the fast mode. As a matter of fact it's way faster than the other vinyl cutters. If you want to go with a cricut machine and speed is important the cricut maker cutting machine is the fastest.
Would it be a good idea to do a vinyl iron as a first project with the explore air 2 machine?
Getting started with the explore air 2 machine would be hard. First you're better off with a simpler project.
How frequently do I have to change the cutting mat with cricut machine?
Here's what you need to know about the cutting mat. So far the cricut machine has the longest lasting cutting mat. When getting started you might lose a cutting mat during the trial and error phase. Besides always getting a new cutting mat there are other options. For example you can clean them and even restick them.
Is it worth getting the explore air 2 machine?
It depends on what you want to do with the explore air 2 machine. It's the best beginner friendly machine. Besides that the explore air 2 machine is an affordable machine. It's true that it's a bit older and it has been tried and tested.
How long do cricut machines last?
Cricut machines last for a long time. They are not cheap so in these cutters they have used quality materials. Your best bet with cricut machines would be the cricut maker, circut explore air 2 and cricut joy.
Read our related article, How Long Does Cricut Last? for more on Cricut's lifespan and how to take good care of your machine!