Which of these machines will rule? Cricut Explore Air 2 Vs Silhouette Cameo 3 comparison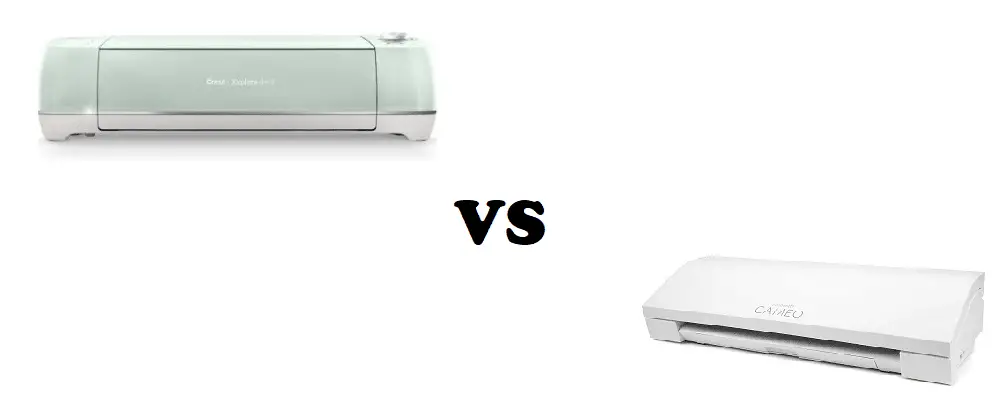 There's a big problem with product iteration.
In most cases, they change the number at the end of the product name. Is this true? There aren't any significant differences between Cameo 2 and 3? What about Cricut Air 1 and 2?
This is what I've decided to investigate. Plus if you are planning to buy an electric cutting machine, you will find out which one would fits your needs best.

Before we get into the details here's the bird's eye view of Cricut Explore Air 2 Vs Silhouette Cameo 3 comparison .
Silhouette Cameo 3 Vs Cricut Explore Air 2 Machine Specs
The Look and Feel of the Cutting Machines
Let's look at the design of these cutting machines. I personally like the Cricut because it's much more stylish. The Cameo is more box looking with sharp corners. I guess this is how the Model-T looked like.
Funny thing there's not much difference design-wise between Explore and Explore Air 2. It's the same slick looking machine though they have brought out 8 different color variations.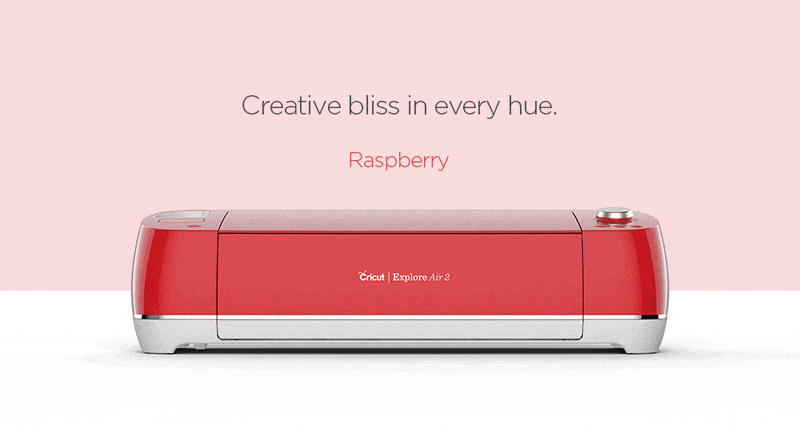 Click Image to see Reviews and Latest Price
On the other hand, Silhouette made some changes in his latest machine. First of all, the LCD screen is now covered with plastic. This protects the screen. You don't want to accidentally drop something. If the LCD cracks it's much cheaper to buy a new machine than to replace the broken component.
So far, one has no design change the other has been changed. Ok, then what's under the hood?
Are there differences?
Continue reading on, and you will find out.
If you're interested in other vinyl cutters, check out our best vinyl cutting machine page too.
Look and Feel of the Machines (size, weight)
Looking at the sizes, it looks like Cameo 3 is a bit smaller than the Cricut. Most workbenches will accommodate nicely either of the machines. The size doesn't make any difference.
If you look at the weight, Explore is almost 4 pounds heavier. Now, this reminds me of a funny story. People have the preconceived notion that if something is heavier, has a better quality. This idea was tested not long ago. At an electronics shop, the seller rigged a few remotes by adding some lead weights to them.
The same brand same remote one had lead weight the other didn't. Most of the customers said that the heavier remotes were superior quality than the lighter ones. Interesting and makes me giggle.
Either way, let's continue our comparison between these two cutting machines.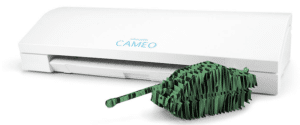 Weight is normally not an issue if you don't have to move it much. If you don't have a regular workbench and you have to move the machine a lot than you might want to pick the lighter one.
Also, keep in mind that if you are going to expos and sell outside of your house, somebody has to carry that heavy machine.
Both machines are excellently created to cut and draw. If this is your interest then you have found the best machines for the job. But which one should you choose? I will tell you in a bit.
There are different pen tools for you to use. This really comes down to the job that you want to do. The same goes for the blades.
Silhoutte Design Studio Vs Cricut Design Space Goes Head to Head
Both brands have created a good design software. Both of them have pros and cons let's go deeper and see which is the best fit for you.
The operating software is different for the machines. First of all, Silhouette Studio is offline and Cricut Design Space is online. In this modern age, you will get a CD with your Silhouette machine. And most laptops and desktops nowadays don't even come with a CD-ROM.
Typically the design software that comes with the package is outdated, and you have to update either way through their website. So if you are like me and don't have a CD-ROM don't worry about it. Just go online and download the latest version.
On the other hand, Cricut Design Space is cloud-based, and it's accessible on any device. You don't have to install or update anything. It's done for you through the cloud.
Can you digitize handmade design patterns? Yes, and for this, you need a digital camera. This shouldn't be a problem because nowadays everybody has a smartphone.
After you have finished your design, just take a photo and upload it to your software. After that, the machine can do its bidding.
Since we are already talking about the design software, let's go deeper. After thoroughly testing both it's safe to say Cricut is the best. As in Design Studio is easier and more user friendly.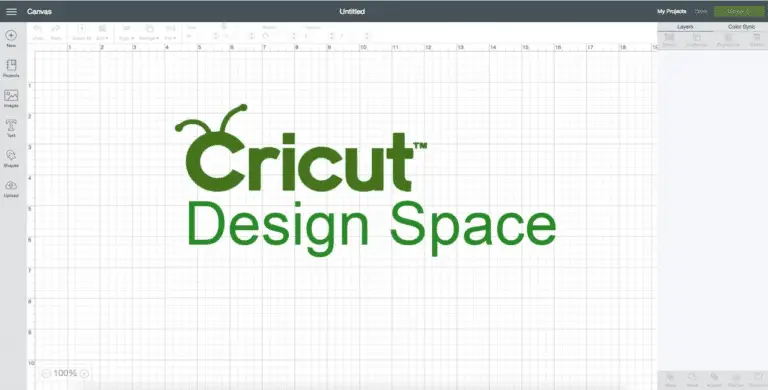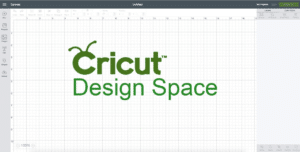 The main problem with Silhouette Studio Software is that the learning curve is big. You need to do a lot of trial and error before you get it right. On the other hand, Silhouette Desing Studio feels intuitive. You get the ropes almost instantly.
It seems that Silhouette Design Studio is the best, or is it? With all the convenience and easy to use, there's a part that most reviewers leave out. You need a constant internet connection to manage your machine. Yes if you don't have internet connection, you can't control your machine or create designs.
Even though the internet is widespread, make sure you check the place you're going to exhibit if not you might be in a nasty surprise. There's nothing worse than getting orders after orders, and you can't execute them because of bad or no internet connection.
This is a serious point to consider.
Do you know what's the true test of power when it comes to electric cutting machines?
Vinyl Cutting Machine Capabilities Compared
What Is the Difference Between the Cutting Force?
Cricut has 350g and Silhouette has 250g. You may have noticed that Silhouette isn't leading the charge with innovations. I mean Cameo 2 has the same cutting power as Cameo 3 yet a number of years have passed since they have released Cameo 2.
The math is simple; the higher your cutting power, the better the machine will do the cutting jobs. Plus it can cut deeper, and it can tackle different materials like balsa wood or leather.
Just to add insult to injury Silhouette released the Curio. This machine supposes to emboss, etch, etc. and guess what it has the same cutting power as the Cameo 3 (210g) though this might change shortly when they reveal Cameo 4 which is said to have a cutting force of 5000g.
Just for comparison Cricut, Maker's flagship product has a cutting force of 4000g. This machine blows the competition out of the water. It's about time Silhouette was forced to innovate. Do you want to see how Cameo compares to the big brother? Check it out here.
Cutting Capabilities
Let's take a look at the cutting size. The Cricut Explore has a smaller cutting size by a half an inch. On the other hand, Silhouette has a feeder add-on which you can purchase and it can handle up to 10 feet of material. This is wow. 10 feet is long.
Click Image to see Reviews and Latest Price
Dual Carriage
I absolutely love this feature; it's called Dual Carriage. It allows you to handle two steps at once. Both machines have this feature, and it's a real time saver. The machines can draw and cut at the same time. Once you set up the steps, you can let the machine do its thing, and you can do something else. Plus you don't have to babysit so you don't waste time getting the next step started.
When you get used to this feature, you can't turn back. It's simple as that.
Auto Blade
Now Silhouette Cameo 3 has two features that Cricut doesn't have. The first one is the Auto Blade. The software can figure out what kind of material you are using so it will automatically use the right pressure for it. In case of Cricut, you have to manually select it.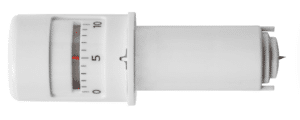 If you're working with the same material, then all you have to do is to turn the dial to the right option, and it will remain there until you move it.
Cross Cut
The second feature is the Cross Cut. This is a simple blade that can horizontally cut paper, vinyl, etc. Fast and clean, way better than using a scissor.
Both machines can handle the same thickness of materials, and this is 2mm. As you know, crafters tend to push the limits. There are certain materials which are soft enough to cut through even if it's thicker than 2mm.
Forget about cutting thicker, harder materials. You are risking damaging your machine, and I'm not sure if the warranty covers these tests.
Wireless Connection Setup and Issues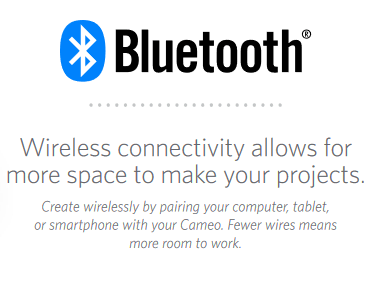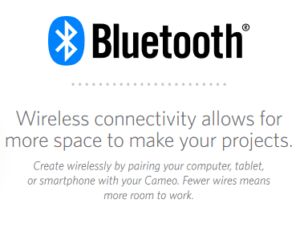 Cricut Explore Air 2 and  Silhouette Cameo 3 are advertised as cordless machines. Thanks to Bluetooth connection you can communicate with your machine. This looks fine and dandy in the brochure but does it work? Sadly it fails miserably with Cameo.
I don't know about you but how can you make something a selling point and not sufficiently debug it? Many crafters have complained that they simply didn't manage to get the Bluetooth connection going.
What's with Cricut? It's simply worked so you don't have to be afraid of tripping over wires and such.
Both cutting machines advertise that they can cut 100+ materials. Here are the facts. The best things to cut with Silhouette Cameo is paper and vinyl. The best things to cut with Cricut Explore is paper, vinyl, cardboard.
This doesn't mean you can cut other materials. It just means that you will be more successful if you focus on these. For harder materials, you will need to do your own tests and learn from your mistakes. Once you have gotten through the learning curve, you will know for sure what can and can't be cut.
Noise Levels Compared
This is the bane of all Silhouette machines. They are loud. There's nothing to do besides having a shed or soundproofing. If you plan to work during the evenings, then I would suggest picking a different machine which is more silent.
Cricut, on the other hand, has some noise but it's much more acceptable. The best thing to compare the sound level is an old printer.
With the next Cricut Explore Air 2, they have enabled double speed. Though this comes with a sacrifice. When the Cricut machine works at 2x, it's louder than normal speed.
It's advised to use 2x speed with easy designs. With intricate ones, the cut might be too superficial. I haven't experienced that so far. It cuts great, and it saves time.
Accessories and Replacement Pricing Matched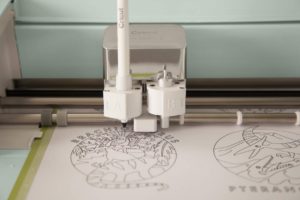 The last subject which I will touch upon is accessories pricing. You always want to know what the cost of ownership is. Cricut accessories are the cheapest, so I consider that as the best tool. Silhouette is priced normally. If you are on the budget, Cricut is a safe bet to make.
The price difference is minimal. But you need a constant internet connection. Since Explore Air 2 isn't the latest generation you might be interested in how it compares to the flagship model.
So let's talk about the negatives. Without negatives this would be a real Cricut Explore Air 2 vs Silhouette Cameo 3 comparison.

First up is Cricut. The major disappointment is the constant internet connection. Even though there's an offline IOS app that doesn't do justice. And the other negative is with Cricut Design Space Software. It's paid to get access to the fonts and designs there's a monthly fee involved.
Normally it wouldn't matter, but it's forced upon you, so it makes it different.
Silhouette Cameo 3 Shortcomings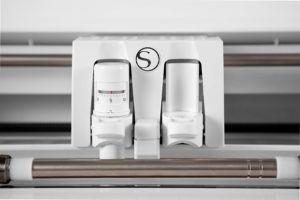 With Silhouette, there's nothing new besides the facelift. The same cutting power the same tools, and that's it. Also, the Bluetooth connection that doesn't work.
There's some sneakiness in Silhouette Studio as well. The software is free to a certain point. But if you want to handle SVG files you need to get a paid business license.
Closing thoughts on Silhouette Cameo Vs Cricut
This comparison is coming to an end. Let's see pros and cons have we learned about these two machines.
Cricut Explore Air 2 has nothing new on the surface but under the hood wow. It has Dual Carriage, cordless connection, 2x speed, and bigger cutting force.
Silhouette Cameo 3 had a nice facelift but nothing new under the hood. Plus they have released another machine trying to keep up with Cricuts flagship machine.
The evidence speaks for itself. If you have a good and steady internet connection, then Cricut will be the best solution for you.
If the internet is dodgy, then you are safer with the Silhouette. Or eventually, wait for Cameo 4 and see if it's a better fit though the price will be higher because it's a new release.
Click Image to see Reviews and Latest Price
This is the ending for the Cricut Explore Air 2 Vs Silhouette Cameo 3 comparison. My last gift for you 165 new design ideas for Explore  Air 2 thanks to Pinterest.
Happy tinkering!

Frequent questions from our readers (FAQ):
Can I use silhouette vinyl on Cricut?
Since vinyl is universal no matter which machine you have bought it for it's ok to use it with Cricut.
Can Cricut vinyl go in dishwasher?
At the moment there are no dishwasher safe vinyls. Even Cricut's premium vinyl isn't dishwasher safe.
Are Cricut and Silhouette supplies interchangeable?
A cutting mat is a cutting mat so that's easy to interchange. Now for the rest you should always check the warranty. After that see if the blades are the same size.
Can you cut without a mat on Cricut?
Yes it's possible and quite easy if you are using vinyl. You need to put in the right settings.  After that make sure that the exterior rollers hold the vinyl down tight. Also take into consideration that you will be using around 1 inch of material since there's no mat to compensate.
Is the Cricut Maker also a good alternative?
Yes, I've written a Cricut vs Cameo post about it.
Does Cricut make permanent vinyl?
Yes Cricut creates their very own premium vinyl called: Cricut Premium Permanent Vinyl
Last Updated on November 24, 2020 by Emily