A Sure-Fire Way How to Clean Cricut Mat
Should I clean it or restick it? Or simply buy a new Cricut mat?
This is a common question among Cricut Maker users. The answer is it depends. If you don't mind getting your hands dirty, you will be able to save some money by cleaning and or resticking it.
After a while, you need to buy new mats no matter what. If you are running your crafting as a business, you know that every dollar wasted eats into your profits.
This is why it's wise to clean the cutting mat periodically. And after 4-5 cleaning, it's ideal to restick it.
Now some people like to have new stuff, and there's nothing wrong with that. When you order new cutting mats, you should always take into count that there's a shipping charge even though Cricut accessories are the lowest priced on the market they still cost money.
Below I will give some helpful tips on how to clean a Cricut mat and make it sticky again. If you need guidance on how to use your Cricut machine check out my post here.
Professional Cleaning Job
Here's method one: I call this the professional job.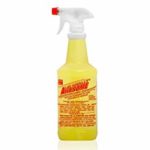 You need to get LA's Totally Awesome Spray (it's a magic eraser). This can be found in any dollar store. And use a silicone squeegee.
First, you spray a generous amount of liquid on the mat. Then you let it sit for 10 minutes. After that, you take your squeegee and start pushing the gunk off the mat. You don't have to press hard, medium pressure will do, and a lot of fibers and stuff will come off.
Once you're done with the squeegee, use some cold or warm water and clean off the cutting mat. Leave it for an hour to air dry. Once it's dried, it's ready for use. It's sticky, and it's good as new.
DIY Cleaning Job
Here's method two: I call this the DIY job
To clean the mat, you can use some dish soap. Add the dish soap, and then you can use a silicone squeegee or go all-in with a sponge or a brush. Also baby wipes are good for this job. Depends on how dirty the mat is you may need to use multiple baby wipes.
Remember not to press too hard because you can remove the sticky layer and not just the gunk layer. As you clean you will see the part of the surface that has been cleaned and what remains to be dealt with.
Once you're done using cold water and leave it to dry. I don't see any difference between the methods both work fine and make the Cricut mat sticky again.
How to Restick Your Mat
But what happens if the cleaning doesn't bring back the stickiness? Well, you can restick it of course. It's a good idea to do it after 4-5 washings.
Before you get started using sticky tape and cover the exterior parts, because if you get those parts sticky, that shouldn't be, you can mess up your machine and destroy your work.
Where the rollers touch the cutting mat, there shouldn't be any stickiness.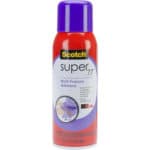 Make sure the mat is clean there's no reason why to add the adhesive spray over the gunk. Follow the instructions above, and you will have your cutting mat clean in no time.
After the mat has dried use masking tape to cover the nonstick surface. Finally, we're at the last step. You have to apply the adhesive spray and wait for it to air dry.
Once it's dried, you have to remove the tapes, and the cutting mat is ready to be used.
As you can see, it's a simple procedure you only have to use a few items, and most of them are available at home, or it can be bought in a dollar store.
The resticking might take some skill, but it's not rocket science. Don't forget the first time you do something would be the worst and the more you do it, the better you get at it.
I'm a great fan of the Cricut brand. This is why I've created this How to Clean Cricut Mat guide. I've used most of their machines, and I know for a fact that their accessories are excellent quality and they are the lowest priced on the market. I feel for you if you have a Brother Scan and Cut machine. The accessories are priced sky high, and the mats lose stickiness fast.
You will be bleeding money if you have chosen that machine. Even though the Cricut is well priced, these items cost money. So if you can save a bit here and a bit there, you will have more money in your pocket by the end of the month.
Conclusions
If something is not clear for you, there's always YouTube. I used to joke with my friends that today you can be a handyman extremely easy. All you have to do is watch a few YouTube videos, and you can learn any skill with ease.
There are many great tutorials on YouTube that can help you get started cleaning the mat and how to make it sticky as well.
This concludes my How to Clean Cricut Mat guide. If you need other tips and tricks, don't hesitate to write. You can contact me via the form or write in the comments below. I usually research tips and tricks because people request it. So if you are stuck with something, write to me, and maybe I will be able to help you. If you had enough of cleaning mats and you don't want to avoid them at all costs you can check out a machine that works without them. One of the best professional grade vinyl cutters is reviewed in this post.
Happy Crafting!
Frequent questions from our readers (FAQ):
How do you clean and reuse a Cricut cutting mat?
The short version is to use LA Totaly Awesome spray. After that use a squeegee and remove the gunk. If you want more tips and tricks read my full post.
Can you make a Cricut mat sticky again?
Yes you can. First obviously you will need to clean it. After that you tape down the places where it shouldn't be sticky. The last step is to use an adhesive spray so the mat regains it's stickiness.
Can I wash my Cricut cutting mats?
Yes you can wash it. Cold water works the best, but warm waters is fine as well. It is advised to clean your mat frequently if you want to use it for a long time.
Why is my Cricut mat so sticky?
It is sticky because it has to hold vinyl and other materials in position. Now if you feel that it's just too sticky all you have to do is put a towel on it once or twice.
Can I use spray adhesive on my Cricut mat?
After 4 or 5 cleaning procedures it is advised to use an adhesive spray so your Cricut mat regains it's stickiness.  This will help you use it over and over again.
Last Updated on May 25, 2020 by Emily