Cricut Design Space is a software program that gives you access to a library of pre-made items that you can use in your projects.
It has many different tools and features including the flatten tool.
If you're looking to learn more about this tool and how to use it then stay tuned!
What Is Cricut Design Space?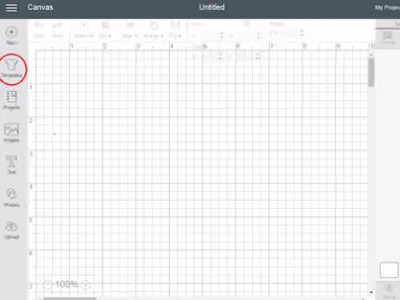 Cricut Design Space is a free downloadable software program used to create Cricut projects such as embroidery, clothing, mugs, vinyl stick-on, and so much more.
You can use the CDS as a design tool to make creations.
You can use it to create Cricut business cards, invitations, scrapbooking projects, decor items, etc.
Once you've finished creating your Cricut machine project, you can export the Cricut design to your computer and create it with your Cricut machine.
The most fantastic thing about CDS is the amount of flexibility it offers you.
Once you've downloaded the software, you can find projects and items in the search bar at the top of the screen.
You'll be able to browse different categories and design projects from the search bar.
Here's a video showing how to use Cricut Design Space:
Read More: What is Kerned Fonts in Cricut? Learn what kerning text is and how to use it for your projects!
How To Flatten In Cricut Design Space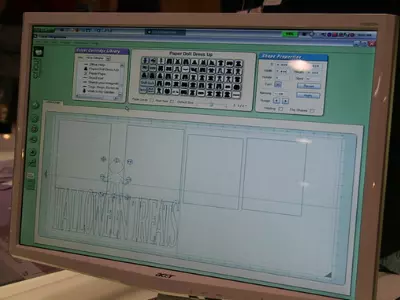 Flattening in Cricut Design Space is essential to doing many different designs.
Here are a few steps to follow to flatten your design.
Create Project
Create your project in the CDS with a multi-layered sticker that you want to flatten.
Delete Unwanted Parts
Next, delete any text layers that are part of the Cricut design that you don't wish to keep.
When you combine text and images, the image layer becomes unselectable.
Select Layers to Flatten
Next, you'll want to select the layers that you want to flatten.
These layers should all be selected in order to have them all combined together.
Print and Cut
Now that the design is flattened then you can print and cut if that's what your goal was. This allows it to print correctly and cut where it's necessary.
Read More: How Do You Make a Border On Cricut? Borders can add more flair to your projects! Here are the steps to do it.
What Is The Flatten Feature For?
Ultimately the flatten feature helps to combine multiple layers, images, or text into one movable and editable piece.
If you choose not to flatten them, then your Cricut machine is designed to cut out every single line on your image.
Flattening the image or project allows the Cricut machine to know that you want it to be one singular project piece.
Therefore it cuts out the main lines that you've selected while keeping all the layers combined together.
Why Can't My image be flattened?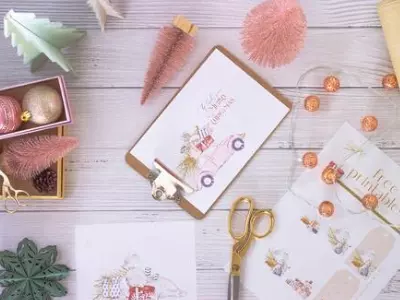 If you find that your project isn't giving you the option to flatten then you could be experiencing a couple of possible problems.
Check these two things if you're having this issue:
Only One Image Is Selected
Flattening is combining multiple images into one layer, so if you only have one image selected then you can't flatten it.
You can only flatten two or more pieces of the project.
The image Isn't In the Correct File Type
Some images aren't in the correct file type and therefore can't be flattened.
Check to make sure that your project isn't a scoring type or foiling type as these two can't be flattened.
FAQs
Q: Does it matter what type of computer I use?
A: No.
Most Design Space users report using it on Windows Vista and Windows 7 machines, but you can use CDS on computers running older versions of Windows and Mac OS X.
Q. When Should I Use Flatten?
A. You can use flatten whenever you're looking to combine multiple parts of a design into one singular design.
It's also used if you're looking to print and cut your design.
Conclusion
Cricut Design Space is a helpful software that has many amazing tools to use on it but the flatten tool is one of the most popular.
Next time you're working on a project, try the flatten tool.