The craze for crafting is growing exponentially, and no one can deny that it's a great way to let off steam and explore your creative side!
If you're new to the embroidery scene, you may be searching for the best crafting machine for your needs.
With so many brands and models on the market, it can be challenging to choose.
In this article, you will learn more about AccuQuilt vs Cricut and the advantages of each machine for fabric cutting.
Let's get started!
What is AccuQuilt?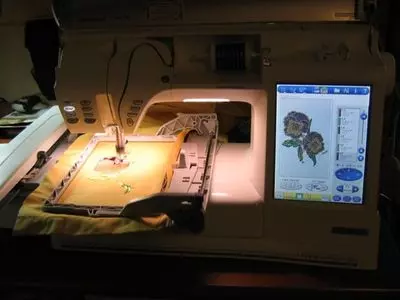 AccuQuilt is a cutting and embroidery machine.
Over the years, it has become a household name in the embroidery industry.
It produces a wide range of products, including iron-on transfers, colored vinyl, iron-on sewing designs, and more.
It's a digital embroidery machine, so you don't need any fancy software to make your designs.
Here's a video showing how to use the AccuQuilt machine:
Another advantage of using AccuQuilt is its straightforward interface, making it easy to use for beginners and advanced users.
It's also easy to set up and use compared to competitors.
If you're looking for a machine to help you make quilts, pillow cases, and other projects with heavy fabrics and embroidery, this is probably the best machine.
It's an ideal choice for newbies who are looking into other options for design machines.
What is Cricut?
Cricut is an American company that produces cutting and sewing machines.
Initially, it was a single-use appliquéing machine that could cut, fabricate, and sew designs to internal surfaces.
Due to its popularity, it later expanded and produced products that could make many different crafts including custom designs, patterns, and clothing.
One of their most famous products is the Cricut Maker 3.
This product provides a wide range of possibilities for every crafter who loves to make things with their creativity at home.
It's good news for budding crafters who want to share their work with family or friends!
With this quality design machine and its easy-to-use software, you can do many different projects with many different fabrics and textures.
Read More: Cricut vs Silhouette. Check out this comparison and guide to the Cricut Maker and Silhouette Cameo!
Differences between AccuQuilt and Cricut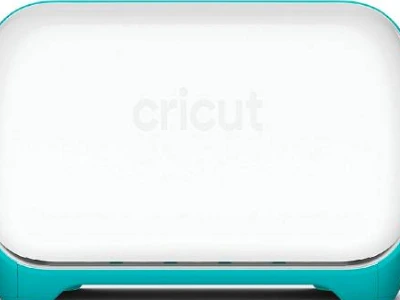 While AccuQuilt and Cricut are well-known brands, they have some critical differences.
If you plan to buy either of these machines, you must know which one is the best for your needs.
Let's go over the most critical differences between AccuQuilt and Cricut.
Brand Recognition
AccuQuilt and Cricut's brand recognition is entirely different.
While it doesn't matter which one you buy, it's still important to know that these brands have their customers' support.
Even though everyone loves the Cricut Maker, most open-minded crafters prefer the AccuQuilt Pro machine.
The strong ability for customization has made it an excellent choice for many crafters around the world.
Price Factor
Even though these machines cost about the same amount, there still might be some differences in their pricing strategies.
When buying an AccuQuilt, you will be able to choose from two models – Quilter or Embroidery – and 8 colors of embroidery hoops, while there is only one model in the case of the Cricut Maker 80 Xl.
When buying a Cricut you have many different design opportunities and you aren't limited to just embroidery.
This makes the price of it worth it compared to competitors. You get so much more than just an embroidery machine.
The AccuQuilt stands at $299 while the Cricut is $399.
Remember that Cricut machines can be used for a lot more than just cutting and embroidery though, making it worth a heftier price.
Availability of Extensive Accessories
Most AccuQuilt machines have access to hundreds of materials, including prototyping fabric.
Aside from Fabric Tape and a Die-cutting machine, most accessories are available to create everything you need.
Cricut machines are meant to be easy to use without any additional accessories than the ones provided.
However, there are many different Cricut accessories to choose from to elevate your designs.
Overall Details of Differences
Cricut:
Meant for general crafters
Digital design
Computer required
Rotary cutting method
Cricut Design Space software required
Lightweight
Built-in storage
Accessories included and accessories available for purchase
AccuQuit:
Meant for quilters
Manual design
Pressure cutting method
Additional dies and accessories available for purchase
No computer required
No software required
Can work with up to 6 layers of fabric
Read More: Cricut vs Brother. We put the Brother Scan and Cut and the Cricut Maker features head-to-head. Here's what we think!
Which One Should You Buy?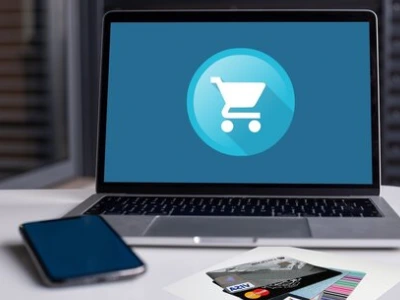 Now that you know more about the differences between AccuQuilt and Cricut, it's time for you to choose which is the best.
As you can see, Cricut is slightly more expensive than AccuQuilt.
It's also heavier, more challenging to transport, and has a shorter warranty. However, it offers better cutting quality for quilts and heavier fabrics than Cricut.
If you plan to make projects that require cutting of thick material or embroidery, we recommend buying AccuQuilt.
On the other hand, if you plan to focus more on vinyl, or press on projects then we recommend buying a Cricut.
They both have great features, so it depends on what you want to use them for.
You could even consider getting both if you wanted. There are ways to use them in conjunction together to create projects.
FAQs
Q: Can I use one embroidery hoop with AccuQuilt and Cricut machines? Are they compatible?
A: We suggest you purchase eHoop 80 from one brand and EH 60 from the other. Because the different models will have different spaces for beautifully using these hoops.
You can use HH 80 or HH 620 on an AccuQuilt machine, and you may use SH60 or SH 80 for Cricut.
We recommend that since the models look similar and have a similar type of equipment.
In this case, AccuQuilt is more compatible with AccuQuilt machines than Cricut is.
AccuQuilt makes HH 60 and 60.
These plates fit on all AccuQuilt models, and you can use them to replace any of the AccuQuilt plates in a Cricut (the only machines that will accommodate these are the Cobalt and the Xl.)
Q: What is the difference between embroidery hoops and pattern weights?
A: The main difference between embroidery hoops and pattern weights is their function.
Hoops will help you maintain your stitch depth on your projects.
They give a little more tension to the thread than weight, so fewer threads break when starting or finishing a new space or line on your project.
Hoops are helpful if you tend toward sloppy stitching or if your machine tends toward being jerky as it winds thread through itself, which may cause stitches to look uneven as they pass through the machine's gears.
Many people also avoid using weights because they don't have enough tension to maintain stability – even when stitching straight lines correctly – while sewing multiple layers together.
Final Words
AccuQuilt is a great option for those who are focusing on embroidery and cutting designs.
However, it doesn't have the wide range of possibilities that Cricut does. It does have great quality though.
Cricut is one of the best machines if you want it for cutting, vinyl projects, and embroidery.
They both are great and make great gifts so you can't really go wrong with purchasing either as it comes down to preference and your design needs.