Graduation is a time to celebrate all of your hard work! Do you want to know how to decorate a graduation cap with Cricut?
If you're looking for a way to make your graduation cap stand out, we've got some great ideas!
In this blog post, we'll show you how to create a simple grad cap decoration in just a few easy steps.
How To Decorate A Graduation Cap With Cricut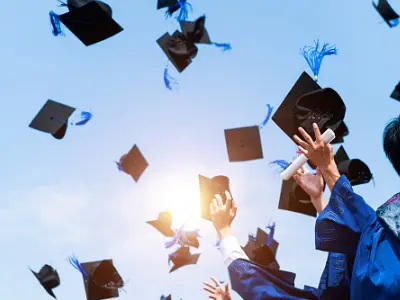 It's graduation season, which means it's time to start thinking about how to decorate your graduation cap!
With just a few supplies and a little bit of time, you can create a uniquely decorated graduation cap that is sure to stand out from the rest.
And what's even better is that you can use the same design to decorate other items like a shadow box or graduation announcements to make a perfectly coordinated set of memories for your big day.
For this project, you'll need:
A Cricut machine
Adhesive vinyl in the color(s) of your choice
Transfer tape
A scraper tool
Once you have all of your supplies, log in to Cricut Design Space and find the "Graduation Cap" designs.
You can choose something you like from the Image Library or design your own!
Next, it's time to cut out your design. Make sure that you mirror your image before cutting it out, as you'll be applying this design to the back of your cap.
Once your design is cut out, place your transfer tape over the top of it and smooth it down firmly with your scraper tool.
Then, carefully peel off the backing from the vinyl transfer paper to reveal your design.
Finally, position your design on the center of your graduation cap and press down firmly to adhere it in place.
Let your cap sit for a few minutes until the adhesive has had time to set, then remove any excess vinyl using a clean cloth or paper towel.
And that's all there is to decorate a graduation cap with Cricut!
Can I Personalize My Graduation Cap Without a Cricut?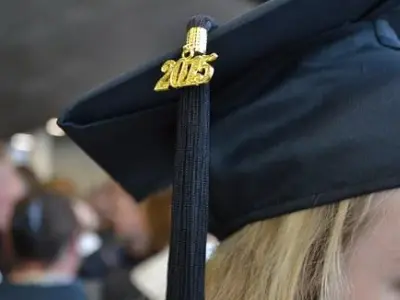 It's graduation season! The big day for parents and kids is here and a time to celebrate finishing a big milestone in your life.
We love to use a Cricut machine to personalize everything we get our hands on, but what if you don't have one?
The great news is you can use other cutting machines to create personalized vinyl for your cap.
You can also use scissors or a cutting mat and rotary blade to cut Cricut brand vinyl and apply it just as you would normally!
You can iron-on heat transfer vinyl (HTV) or use adhesive vinyl and transfer tape.
While the Cricut gives perfectly smooth and accurate design cuts in no time at all, you can use the same ideas to cut your own designs from vinyl and adhere them to your graduation cap.
How To Decorate a Graduation Cap With Cricut – Inspiring Ideas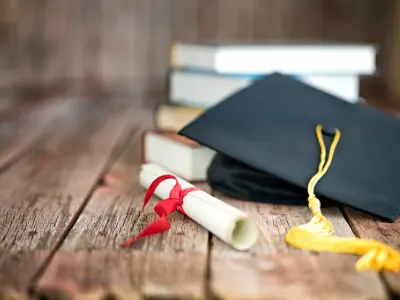 The best thing about using Cricut HTV to personalize your graduation cap is that it comes in a huge array of colors, patterns, and textures to suit any project imaginable.
You can make neon, fuzzy, glittery, holographic, or multicolor designs using the Cricut and different types of HTV.
Here are a few of our favorite ways to decorate graduation caps using a Cricut and vinyl HTV.
Student name and year of graduation
School logo and colors and year of graduation
A favorite quote in school colors
An all-over intricate pattern like a geometric design or Celtic knots
An image of the instrument the student plays
Music notes or a music staff
Student name in a favorite color or design
Student's favorite superhero or cartoon character
Student's favorite item like coffee or soda, birds, flowers, hearts, books, video game, skateboard, bicycle, skis, snowboard, tennis raquet, etc.
A funny quip that the student says constantly
Emoji code message
Athletic jersey number
A symbol representing student's after-graduation aspirations and goals
College emblem for the school the student will attend in the fall
Clubs can decorate each cap with the same symbol or name
Friends can decorate each cap with the same symbol, picture, or quote
The fun thing about using Cricut to design and cut the decoration for a graduation cap is that you can use the same designs to make other memorabilia.
Put your design on button pins, a shadow box, banners or buntings, cake and cupcake toppers, invitations, signs, and other graduation memorabilia to perfectly coordinate the day.
Cricut makes it easy!
Wrapping Up
Now you know how to decorate a graduation cap with Cricut. You can make your design as simple or elaborate as you like.
We hope this guide inspires you to celebrate your or your loved one's big day in style!