Are you wondering how to cut felt with Cricut Explore Air 2?
If you're looking to add a little bit of dimension and texture to your next Cricut project, you should consider using felt.
Let's dive in and find out how to cut felt with Cricut Explore Air 2!
Why Choose Felt?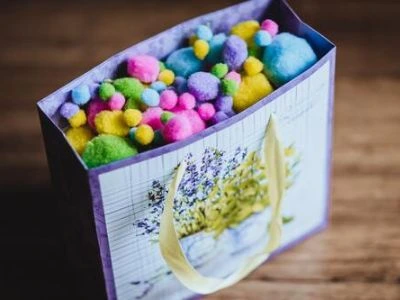 Felt is a great material to work with because it's fun to cut, doesn't fray, and can be glued or sewn into place.
Additionally, it comes in a variety of colors and textures, so you can really get creative with your projects.
Tips for Cutting felt with Cricut machine
Here are a few tips to get the best results when cutting felt with Cricut Explore Air 2:
Use a Sharp Blade
Use a fresh, sharp blade. A dull blade will struggle to cut through the felt and may cause your machine to stall.
Because the felt is fuzzy and can take more force to cut, you definitely need to ensure that it's a sharp blade.
Check out our related article, How to Change Cricut Blade, to see how to replace your dull blade!
Multi-cut Setting
If your design is complex or has a lot of small details, consider using the multi-cut setting.
This will make multiple passes over the felt to ensure that all the pieces are cut out cleanly.
Our guide on How to Cut Multiple Colors On One Cricut Mat might help with this!
Scrap Piece of Felt
Use a piece of scrap felt (or another material) under your project to protect your cutting mat from damage.
With these tips in mind, you're ready to start cutting felt with your Cricut Explore Air 2.
How to Cut Felt With Cricut Explore Air 2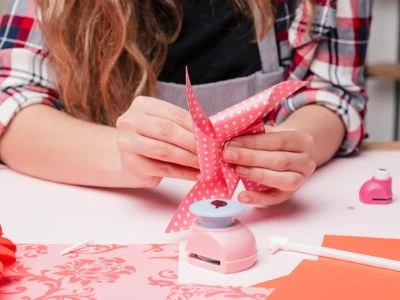 1. The first thing you need to do is attach your felt to the cutting mat. Make sure that the mat is firmly attached to the surface below it so that it doesn't shift during cutting.
2. Next, select the appropriate blade for cutting felt. The blade should be sharp and designed for cutting delicate materials.
3. Adjust the pressure settings on your Cricut machine according to the thickness of your felt.
For thinner pieces of felt, you'll need to use a lower setting so that the blade doesn't cut through the material.
4. Finally, cut your design out of the felt using the Cricut machine. Start slowly and gradually increase the speed as you become more comfortable with the process.
After cutting, remove any excess pieces of felt from around your design.
Read our related article on Cutting Felt with Silhouette Cameo 3. Different machine, same project!
What Cricut Blades Can Cut Felt?
Felt can be a little bit difficult to cut if you're not using the correct type of blade.
The best blade for cutting felt is the Deep Point Blade.
This blade is designed for cutting thicker materials, so it can easily handle felt up to 1/4 inch thick.
It also has a sharp point that penetrates the fabric quickly and cleanly.
Here's a great video giving you an in-depth tutorial on how to cut felt with Cricut Explore Air 2:
How to Clean Your Cricut Blades
Over time, your Cricut cutting blades can become dull and covered in debris, making it difficult to get a clean cut on your material.
Fortunately, there are a few easy steps you can follow to clean your blades and keep them in good condition.
Remove the blade from the Cricut machine.
If the blade is particularly dirty, you may want to soak it in rubbing alcohol for a few minutes to loosen any buildup.
Use a soft brush or cotton swab to remove any debris from the blade. Be sure to avoid touching the sharp edge of the blade.
Let your blade completely dry after rinsing it off before you place it back into your machine.
Read our related article on How to Sharpen Your Cricut Blade with Foil. It really works!
Felt Projects to Try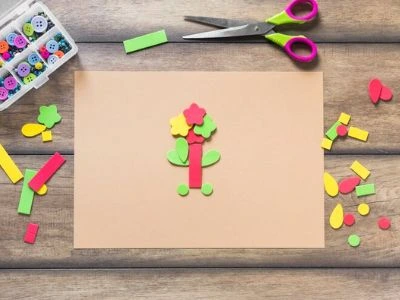 Felt is a great material to work with if you have a Cricut Explore Air 2. Felt is easy to cut, doesn't fray, and can be used to make all sorts of projects.
Here are a few ideas to get you started!
Felt magnets
Felt keychains
Felt Jewelry
Felt notebooks
Felt coasters
With a little bit of creativity, the possibilities are endless when it comes to working with felt and your Cricut Explore Air 2 machine!
Conclusion
After everything, it's safe to say that the Cricut Explore Air 2 is a great machine to cut basically anything including felt.
We hope that this helped you with how to cut felt with your Cricut Machine!