Etsy is a place where crafters can sell their handmade creations.
Once you sign up for an Etsy account, you can list your products there with images, descriptions, and much more. This is where people can buy from your online shop.
Etsy is a great place to start your small business by selling your crafts. Let's dive in and see how to sell Cricut designs on Etsy!
1. Set Up Your Etsy Shop
Setting up your Etsy shop is extremely easy when it comes to selling online. You'll want to go to the Etsy link, then create an account.
Once you've logged into the account, you can click the Shop Manager button on the top right side of your screen. This will allow you to set up a shop on Etsy.
Setting up your shop includes going over preferences, naming it, settings, loading products, billing, and more!
Here are some tips when setting up your Etsy shop:
Choose a creative and unique name. Choose a photo that represents your brand or product. This will make your brand memorable and recognizable.
Add in as many products as you can when beginning and make sure to add multiple angles and descriptions of the product.
Avertise your shop on Etsy and other platforms. Ask friends, family, and neighbors to try out your product and leave honest reviews. Use Facebook, Instagram, Twitter, and other outlets to point back to your Etsy shop.
Here's a video that can be great for beginners setting up their Etsy shop:
2. Write an Easy-to-Read Description for Your Craft Design
Write an easy-to-read description for your craft design.
You can describe things such as color, fabric type, and quality. You can also describe dimensions or material types.
For example, you could write, "This cotton design measures 9.5 x 11 inches and is professionally crafted using the Cricut Maker 3. It's available in green, red, blue, white, and black"
Add a few keywords for your design to help be in search results on Etsy.
Keywords are words that customers will search for to find your product, so be specific and try to put yourself in the shoes of buyers.
Be sure to give as much information as possible such as what the product is, what it does, colors, and fabric, and you can even add in shipping or pricing information!
Here's a list of things to add to your product description:
Specific product dimensions
Material or fabric type and feel
Washing directions or other instructions
Keyword Title of item
Why the buyers should buy your item
Any other noticeable features about your item
3. Organize Your Craft Ideas Before You Sell
Before you sell your Cricut Joy ideas, you'll want to organize them. You can do this by creating a master list of all your pictures and titles.
You can also make a written list of all your products, pricing, and possible title ideas.
This will help you when putting the items on your Etsy shop. Organize your photos, titles, and more before putting it all together.
Having an organized inventory will help organize your sales and keep your selling experience stress free.
Read our related article on Cricut Ideas to Sell for more ideas that see the promising profits!
4. Create a Simple, Esthetic Profile for Selling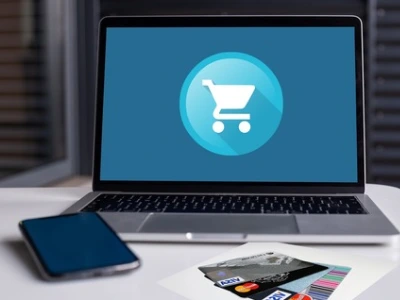 Next, you'll want to create a simple, esthetically-pleasing profile for selling your craft ideas on Etsy.
Your profile is going to be one of the first things that people will see of you and it's where they will shop your items.
Creating an eye-catching, organized, and informative profile is key to success when selling on Etsy.
Here are a few details you shouldn't miss when creating your profile:
Cute and catchy shop name.
Upload a profile photo that represents your brand or you. Upload a banner that represents your brand, as well.
Be sure to fill out the "announcement" part of the Etsy profile as this should be an informational welcome message to buyers.
Input featured items.
5. Get Reviews for Active buyers Before You List
After you connect with active buyers, you'll want to get reviews for active buyers before listing your products on Etsy.
You can also ask other sellers who sell similar products for reviews after they've honestly tried your product.
Dishonest reviews will do more harm than good, so keep that in mind.
Or you could have friends and family try your product or use it and leave a review for you.
Regardless, any type of genuine review will help the reputation of your business.
6. Listing Your Products on Etsy
Listing your products on Etsy is a straightforward and fun process!
As you set up your profile you will find a section where you place your listings.
You can do it during the profile setup, or you can opt to do it later on.
Here are some simple steps to add a listing on Etsy:
Start creating the listing and begin adding photos. Take advantage of the types of photos advised. You can even add a video!
Input details such as the title of the item, whether it's physical or digital, a description, and details about who made the item.
Enter tags on the item that are relevant and could help you show up in Etsy search results.
Add in the price of the item and how many items come in the package. We recommend doing some research to make sure you're pricing fairly.
You can add variations to your listing as well so buyers can choose from color, pattern, etc at checkout.
Put in shipping information based on the item weight and your location.
Complete these steps for each product until your store is full of listings.
Read our related article on How to Price Cricut Shirts. If you plan to sell t-shirts or other clothing Cricut designs, this is a great guide!
7. Get Final Buyer Commitment Before You List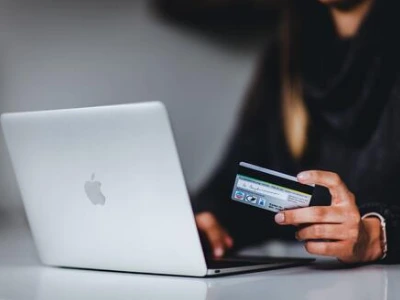 Next, you'll want to get a final buyer commitment before listing your Etsy products.
This means you need to ask for the last purchase order before you start shipping products.
From your product listing page, hover over the Sell button in the Footer section.
Then, click the button labeled Get Final Buyer Commitment. This will open the Get Final Buyer Commitment pop-up.
You can select the buyers with who you want to finalize their purchase orders.
You can also add notes to the buyer and make other edits. Finally, click the Save and Continue buttons.
FAQs
How Many Products Can I List?
There is no limit to how many items you can list on your shop, but it's not recommended that you post over 100 products.
Do I Need to Use a Per-Item Shipping Cost?
No. If you include your shipping cost in your product price, you don't need to use a per-item shipping cost.
However, if you have a specific carrier type or destination account set up for your products, you will be charged correctly for the correct shipping rate.
For example, if you have an Etsy store and ship through the US Postal Service, using a per-item shipping amount will correct any mistakes made when creating the listing.
Can I Use the Same Images on Multiple Etsy Stores?
Etsy supports multiple Etsy stores in one Etsy database.
You can use both different images in different stores and add photos of the same items to both stores.
We recommend keeping the descriptions of them different though if they're meant to be advertising different things so that buyers don't get confused.
Conclusion
Etsy is a popular place to find unique and handmade products. Whether you're looking to sell or buy, Etsy is the place to do it.