Here is an easy peasy sewing tutorial. If you have the right supplies, this project could take you only a 1/2 hour. Click here for full tutorial after the jump.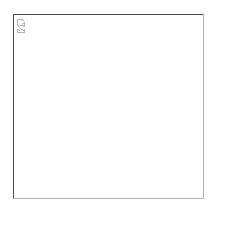 Supplies needed:
Oil Cloth, mine is cut 5 x 7 1/2 inches
matching zipper that is at least 7 inches long or longer
bone folder or something similar
pinking shears
straight pins
zipper foot for your machine

You will want to start with your zipper foot on your machine.
First take your oil cloth and pin one of the 5 inch sides to the zipper, right sides together – meaning that your zipper is facing up and your cloth is facing down. You will want to pin the cloth to the middle of the zipper, leaving plenty of excess zipper hanging off either end.


Using your zipper foot on your machine, sew the zipper to oil cloth with a 1/4 inch seam.

Turn the cloth so that it is facing up (this is the right side). Now use your bone folder to press the cloth away from the zipper.
VERY IMPORTANT: Do not attempt to iron your oil cloth, you will be very, very sorry. Even a low temperature is not a good idea. Pressing with a bone folder or something similar will be your best bet. Sorry to get so bossy, this is more of a disclaimer so if in fact you do decide to iron your oil cloth, you can't say I didn't warn you. Okay, on with the tutorial. Now, with the fabric facing up, fold the other 5 inch side up to the zipper and pin, right sides together again. Sew another 1/4 inch seam. Now you can open the zipper and press the other seam away from the zipper. You may want to change your foot now from your zipper foot to your regular foot. You will not need your zipper foot for the rest of this project. This project can be easily done with the right machine. Just check out this article here.
When you sew on the wrong side (or backside) of the oil cloth, you can just use your regular foot, but when you sew on the right side (or topside), you will want to tape the bottom of your foot with painters or masking tape. I just cut two teeny tiny strips that fit on either side of the foot. This keeps the foot from sticking to the cloth. Top stitch on either side of the zipper. Then open the zipper 3/4's of the way. Important step. You will be very sorry if you don't open the zipper, you will end up sewing the zipper shut.


Turn your piece inside out and pin both sides. Here is where you decide where you want your zipper to be. You could have your zipper in the middle of the coin purse, or towards the top. Either will be just fine. I chose to have my zipper closer to the top.
Pin both sides.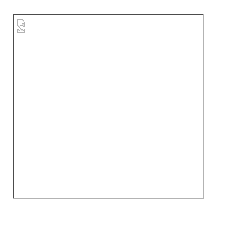 Sew a 1/4 inch seam on either side. Back stitch a couple of times over the zipper on both sides.


Cut off the zipper and trim the edges with pinking shears.

Turn your coin purse right side out and using your bone folder again, push the corners out. You could also use your bone folder smooth the outer edges.
Voila, you are done.