Are you looking for a fun, creative way to show your style?
With the help of a Cricut machine and some simple crafting supplies, you can create one-of-a-kind mugs that perfectly express your unique personality.
Keep on reading to know how to make custom mugs with Cricut.
What is a Cricut machine, and how does it work?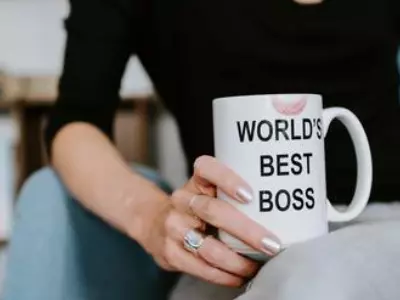 A Cricut machine is a specialized tool that uses digital design software and precision cutting tools to create custom designs for various applications.
The device works by loading a design file into the software, then using a sharp blade to cut out the desired shapes and patterns from multiple materials such as vinyl, paper, or fabric.
Many Cricut machines are also equipped with a heating element that can be used to transfer the design onto different surfaces and materials, such as mugs or ceramic tiles.
Cricut machines are an easy and versatile tool that can help you achieve your vision.
How to Make Custom Mugs with Cricut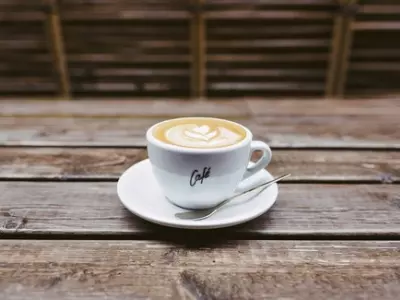 First, you will need a mug, transfer paper, and your Cricut machine. Be sure to select an appropriate image or design for the mug's size.
Here's a detailed list of items you'll need to complete this project:
Cricut Machine
Blank Mug
Cricut smoothing tool, credit card, or another flat-edged tool
Transfer Paper
Vinyl
Design idea
It's also essential to choose an image that is not too intricate, as this can be difficult to transfer onto the face.
Can you heat press any mug? Yep! And here's another great article on how.
Once you have your supplies, follow these steps:
Place Paper
First, Place the transfer paper onto your cutting mat with the vinyl side up.
Insert Blade
Load your Cricut machine with a sharp blade, and select the "Mirror Image" function.
This is important because you'll be transferring the design onto the mug, and you want it to be reversed so that it comes out correctly.
Cut Your Design
Cut out your design on the mirror setting, and then weed away the excess vinyl.
Place Design On Mug
You'll want to place the vinyl design with the transfer paper onto your mug.
Use a card or a Cricut tool in order to smooth down the paper and vinyl to ensure it sticks flat and perfectly.
Peel Away The Excess
Peel away the transfer paper carefully and slowly and you're left with an amazing design on your mug!
Here's a video show you how to make custom mugs with Cricut:
Interested in other projects? Check out this article on How to Make Magnets with Cricut Maker!
Selecting The Right Materials and supplies
There are a few things to consider when selecting your supplies.
First, choose vinyl or other material that will work on the mug material.
Be sure to consider the base color of the mug as well so you know your design will show up.
You'll need to select a transfer paper compatible with your material.
For example, if you're using a ceramic mug, you'll need to use transfer paper specifically designed for ceramics.
Lastly, be sure to choose a design or image that is not too intricate, as this can be difficult to transfer onto the mug.
With these things in mind, you're ready to get started on your custom mugs!
Check out this cool article on How to Do Sublimation On Mugs. Sublimation-printed mugs are easier than you think!
How To Choose glaze or varnish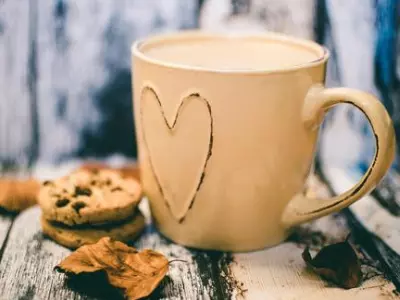 When making custom mugs, it's good to protect them from wear and tear by using a glaze or varnish.
This will help prevent chips and scratches, from affecting your mugs' look and longevity.
Some types of glazes or varnish can also help make your mug's dishwasher and microwave safe.
When choosing a glaze or varnish, select one compatible with the type of mug you're using.
For example, if you're using a ceramic mug, you'll need to use a glaze or varnish designed specifically for ceramics.
Here's a great article on How to Print On a Mug that's ceramic!
Ideas For Using Custom Mugs
Once you've made your custom mugs, you may be wondering how you can use them.
Here are a few ways to use your custom mugs:
Holiday Gift
Personalized funny gift
Mother's or Father's Day gift
Addition to a gift basket
Great for bosses
How To Find Inspiration or feedback
Online forums and communities are great places to connect with other creators and get advice and feedback on your projects.
Other valuable resources include craft blogs, design websites, and social media platforms like Instagram or Pinterest.
With a little bit of research, you're sure to find the perfect resource for finding inspiration and getting feedback on your custom mug designs and ideas.
Read More: How to Use Cricut Infusible Ink – for mugs and other projects!
Final thoughts
In conclusion, custom mugs are a great way to show off your creativity and give a practical gift at the same time.
With the right supplies and materials, you can create beautiful, customized faces that will be appreciated by all who see them.