The Cricut Maker is a versatile crafting machine that is used to make many different things such as magnets, t-shirts, cups, and other personalized craft items.
If you're interested in learning how to make magnets with Cricut, then you're in the right place.
We're going to go over the ins and outs of making a magnet with your Cricut machine in this article, so stay tuned for more!
What Is a cricut machine?
If you aren't familiar with Cricut machines, they are cutting machines that can be used for all sorts of different things.
You can use it to cut out shapes from paper, vinyl, fabric and so much more. It really is an amazing machine that can help you create some pretty cool things.
How To Make Magnets With Cricut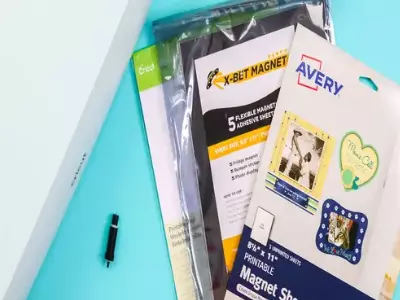 We're going to go over the steps on how to make magnets with a Cricut.
First, let's start with what you'll need.
You will need the following supplies:
Cricut machine
Magnet sheets (you can find these at any craft store)
Scissors
Ruler or measuring tape
Measuring Magnet Sheet
Start by measuring your magnet sheet and then cut it down to size using your scissors.
You want it to be big enough to fit your design but not too big that it won't fit on the fridge.
Load The Design Into Cricut
Once your sheet is cut to size, place it onto the Cricut cutting mat and then load your design into the machine.
You can make your own custom magnets or you can find some fun designs on sites like Etsy.
Cut Design
Set up your machine according to the instructions for making magnet sheets and then start cutting out your design.
This should only take a minute or two depending on what type of design you are going for.
Assemble Your Magnets
Once all of your pieces are cut out, it is time to assemble your magnets.
Simply take each piece and peel off the backing tape.
Then, stick them to your magnet sheet in any sort of design you like.
You can make one huge magnet or several small ones that all fit together. It's entirely up to you!
Remove Film & Use
Then, remove the protective film from the front of your sheet and then attach it to the fridge using a few magnets on top for extra hold if needed.
That's all there is to it! So easy right?
As you can see, making magnets with Cricut is actually quite simple and quick as well as very cost-effective.
Here's a video showing you how to cut magnets with your Cricut machine:
Read More: How to Make Vinyl Decal. Learn how to make vinyl decals step-by-step!
Benefits of Making magnets with cricut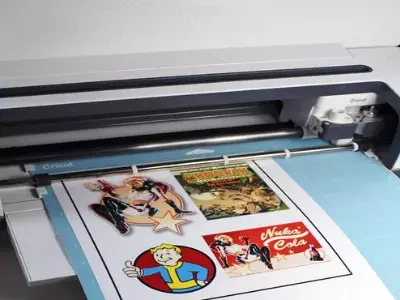 It's Affordable
One of the biggest advantages of using Cricut to make magnets is that it's extremely affordable, especially compared to other methods like buying premade magnets from a craft store.
With Cricut machines and materials being so accessible, you can easily create custom magnets for just a few dollars per sheet.
Easy and Fast To Do
Another major benefit of using Cricut to create your own magnets is that they are incredibly fast and easy to make.
You can typically complete an entire magnet in just a few minutes, making this perfect for both beginners who are new to Cricut as well as experienced crafters who need to quickly whip up some gifts or accessories.
Endless design possibilities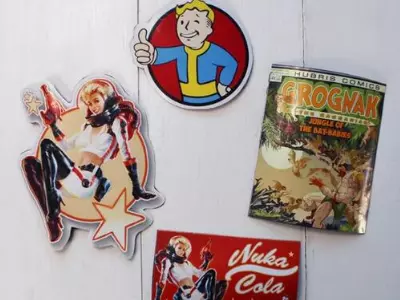 Finally, the best part about using Cricut for magnets is that it offers endless design possibilities.
With so many different shapes and sizes to choose from, you can create truly unique and personalized designs that perfectly reflect your personality or style.
Whether you want simple geometric shapes or intricate floral designs, there is no limit to what you can create with Cricut!​
Read More: How to Make Dexcom Patches with Cricut. If you like magnets, you may be interested in how to make patches!
Advantages of Using a Cricut Machine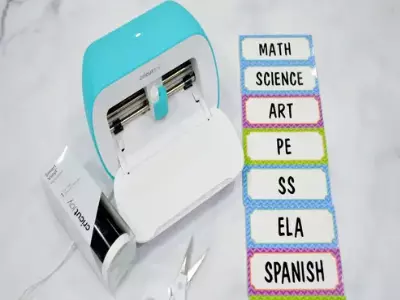 Are you looking for an easy way to make custom magnets without wasting time and money? If so, then consider using a Cricut machine!
Some of the main advantages of using a Cricut machine include its affordability, speed, and easy-to-use design interface.
Plus, with so many different shapes and sizes to choose from, you can make truly unique magnets that are perfect for any occasion.
Conclusion
Cricut makers are a great way to make custom magnets for your friends and family.
We hope that this article helped you out a lot when it comes to making your custom magnets!