With Cricut, the possibilities are endless.
As long as you have a little creativity and a lot of imagination, you can make awesome, unique crafts that suit your style.
Glitter iron-ons can be used on fabric, felt, paper, and more. This guide will cover how to use Cricut glitter iron on for beginners!
What is a Glitter Iron on?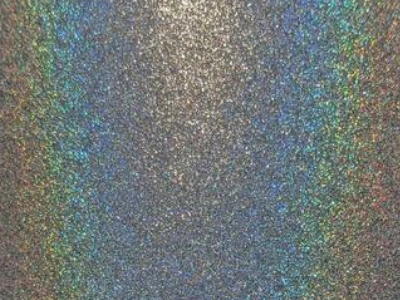 Cricut Glitter Iron-On is a special non-toxic polymer ink that can be sprayed and transferred to virtually any fabric and material with an iron.
It can be used on shirts, bags, throw pillows, or other items to show off your Cricut with the help of Cricut's design tool.
Pros of Glitter Iron-on
Great for adding a little bit of sparkle to your fashion project, home décor item, or scrapbooks.
It's permanently adhered to your clothing making it long-lasting and washable.
You can glitz up old clothing, hats, or accessories to make them like new, stylish, and personalized.
Read More: How to Sell Cricut Projects On Etsy. Thinking of turning your passion into profit? Here's how to start your Etsy Shop!
How to Use Cricut Glitter Iron-On
Step 1
Prepare your project before starting.
Make sure the material that you're working with is completely washed. Even items that were bought straight from the store.
Step 2
Cut your iron on vinyl into the shape or design that you desire.
Be sure to mirror your image to ensure that it's applied to your item correctly.
Not sure where to begin cutting? This guide on how to cut glitter vinyl should help!
Step 3
Remove the negative areas by using a weeder to separate your design from the negative space.
Then place the iron on glitter vinyl onto your item where you'd like it to be.
Step 4
Use an iron with steam OFF on a setting in between Rayon and Wool.
Put a piece of fabric in between your design and the iron to protect it.
Be sure to use even pressure to ensure an even application of your glitter vinyl.
Step 5
Press down for about 60 to 70 seconds at a time. Then go around the edges for about 10-15 seconds to secure those.
Step 6
Peel the backing away carefully and ensure that the transfer is complete in all areas.
If not, then continue the ironing steps to adhere to the places that didn't stick.
Here's a great video to help give you a visual on how to use Cricut glitter iron-on:
The Final Product
Give your crafts a little touch of glitz!
You can use Cricut Glitter Iron-On for various projects, from shirts and bags to pillows and home decor items and so much more.
It's a super easy method to add some sparkle to your projects.
You can also use this on fabrics like fleece, cotton, or silk for a more elegant result.
Tips & Warnings
Before using your Cricut for the first time, clean it up with a damp rag and then let it dry completely before using it again. Here's an article on how to clean your Cricut machines properly.
Make sure to iron your fabrics appropriately for the fabric type. Fleece/Cotton needs to be at a lower stage, while other fabric types can be ironed on a higher setting.
Be careful when removing your iron-on fabric. If it's hot and you try to pull it off too quickly, you can tear your project.
Your iron-on product may be damaged if the iron is too hot, if the iron is used improperly, or if any water or steam is present in the iron.
Read our related article on How to Clean Cricut Maker for step-by-step instructions, tips, and how to avoid hurting your machine!
FAQs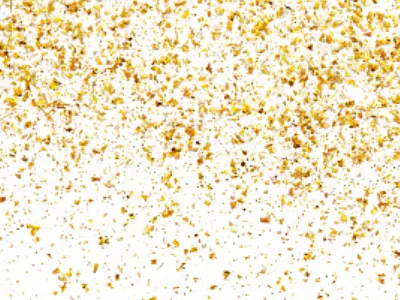 Q: Does it leave a residue?
A: No, Cricut's Glitter Iron-On does not leave a residue on the fabric.
Q: How do I clean my iron after using it?
A: You can use your steam setting to clean your Cricut for this application.
Use a damp rag to wipe off any loose glitter from the product and clean any residue that might still be clinging to the surface of the iron.
Q: How long does it take to dry?
A: Each application of Glitter Iron-On takes approximately 2 hours to dry completely on a cling-free fabric.
Conclusion
There are thousands of glittery designs for fabric, paper, or felt.
Plus, you can use the Cricut Design Tool to make your designs or use an app to create your custom patterns.
It's easy to see why so many people use the Cricut Maker for so many different things!