Have you ever noticed a nice wooden farmhouse sign sitting outside on your neighbor's porch?
No matter where you've seen them, we're sure a farmhouse sign of some sort has been in your view and maybe you've been wondering how to make those farmhouse signs.
Farmhouse signs are a great addition to the modern farmhouse home style, make a great statement piece, and give a homey feeling.
We'll show you how to make farmhouse signs with Cricut in a few simple steps!
What Are Farmhouse Signs?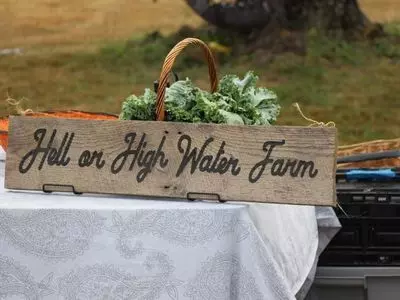 Farmhouse signs are usually made out of wood, but they can also be made out of rustic metal.
You've probably seen them before, with "Happy Fall Y'all" in foot-tall cutout letters sitting on your neighbor's front porch. They're also commonly used as kitchen decor.
Whether they're hanging on your wall, sitting on your porch, or standing against the edge of a bookshelf, they help make a statement in your home.
They're versatile and can be painted to match the rest of your decor.
Why make farmhouse signs?
There are a lot of reasons to make farmhouse signs!
One is to welcome visitors to your new rural home or celebrate the holidays, seasons, or your favorite football team!
It also helps to show people your hobbies, interests, what your family is like, and just give your visitors and overall a peek into your home by having a customized farmhouse sign by you.
Looking for other fun projects? Read this article to see How to Make Magnets with Cricut Maker!
Why Use a Cricut?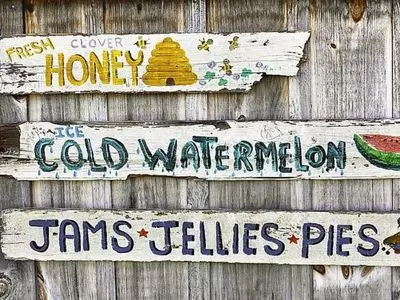 The possibilities are endless with a Cricut.
You can draw out all the letters to be the same, or you can design each letter to be different and flow with a certain theme or pattern.
When it comes to customizing your farmhouse signs, you're the creative mastermind, and you have a ton more freedom than if you were to try to write letters by hand.
Read More: Cricut Sticker Maker. We reviewed the top Cricut sticker machines and show you how to use them to make stickers for your projects!
What you'll need to make farmhouse signs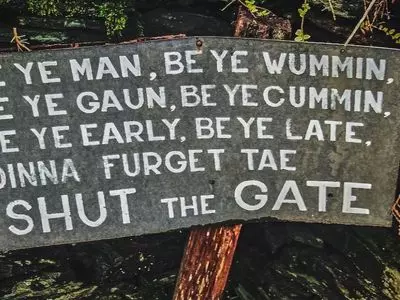 If you want to make farmhouse signs, you'll need some wood to put letters or graphics on and your Cricut machine.
You can use almost any kind of wood, but you'll want to ensure that your sign is strong enough to stand up to all the weather that characters outside get.
Additionally, you'll need some vinyl for the sign. If you plan to hang your sign, you'll need twine and your sign hanging hardware of choice.
Quick Glance List:
Cricut Machine
Vinyl for lettering
Wooden plank or pallet for sign
Twine (for hanging or decoration – optional)
Sign hanging hardware (optional)
Read More: Vinyl Cutting Machines. Here are the top cutting machines for vinyl review and tested for their pros, cons, and features!
How to make farmhouse signs with Cricut
Cricut has one main program to make farmhouse Cricut designs called Design Space.
Launch the design program on your Cricut machine.
Select the farmhouse sign design that you want to make.
Select the wood letters for your sign.
Add your vinyl designs. You can also add your twine designs if you have a design studio machine.
Make sure your sign is dry before taking them out of the Cricut.
Once your signs are dry, you'll want to varnish them with some clear varnish to make them waterproof.
Then, you can hang or place your new farmhouse sign and show it off in all its glory!
Here is a useful video on how to make a wood farmhouse sign with a Cricut:
FAQs
How long Do Farmhouse Signs Last?
Depending on where you put your farmhouse sign, your sign could last anywhere from a few months to multiple years.
If you want to keep them forever, make sure you hang them up or place them somewhere inside so they won't be exposed to direct UV rays or extreme weather conditions.
What happens if my sign gets dirty?
If your farmhouse signs are outside, you will have to clean them from time to time.
Cleaning is a breeze, and all you need to do is use a wet rag to wipe down your vinyl farmhouse signs.
Make sure you dry off any excess moisture.
Conclusion
This is a great way to start your first project, whether you want to make vinyl farmhouse signs, wooden ornaments, or other farmhouse-themed decor items.
Once you've done one project that turns out well, you'll be ready for the next step and become more confident about your abilities.
This is where your Cricut farmhouse sign love will begin!