The Cricut EasyPress is a popular heat press machine mainly used to apply vinyl and other materials onto fabric, canvas, and other surfaces.
But can Cricut EasyPress do sublimation printing? Yes! Cricut EasyPress can do sublimation printing.
We'll cover everything you need to know about sublimation printing at home in this deep-dive article!
Can Cricut EasyPress Do Sublimation?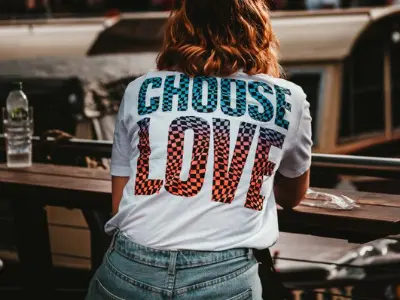 Yes, EasyPress can do sublimation printing, but not by itself.
To do sublimation printing at home you need to use Cricut's Infusible Ink sheets or pens to make your design.
The ink is then infused into your shirt blank (or other material) using heat. This can be done with an iron, but the EasyPress makes it easy and gives a uniform finish.
This innovative heat press has been specially designed to work with sublimation inks and materials.
It allows crafters and DIY enthusiasts to easily and effectively print their own designs onto a variety of substrates.
Whether you're working with ceramic tiles or fabric, the unique temperature control settings on the EasyPress allow you to achieve the perfect results every time.
Additionally, it has a durable construction. This means that it is built to withstand the daily wear and tear of sublimation printing activities.
Overall, if you're looking for a fast and easy way to do sublimation printing at home, Cricut EasyPress is an excellent choice and it will hold up to the demands of a small business as well.
Read our related article, Cricut Heat Press or Iron? Both an iron and heat press can be used for iron-ons, but is one better than the other? Let's find out!
Characteristics of Cricut EasyPress
The Cricut EasyPress is a powerful new tool that has revolutionized the world of crafting and design.
This tool is designed to make it easier than ever to create beautifully finished projects. This is all thanks to its advanced temperature controls and durable construction.
Some of the key characteristics of the Cricut EasyPress include:
Intuitive temperature control – makes it easy to adjust heat levels depending on the type of material you are working with. This ensures that your projects are perfectly heated and will hold their shape over time.
Compact and portable size – whether you are working at home or on the go, you can easily bring your EasyPress along. You can use it for quick and convenient crafting anytime, anywhere.
It has a built-in timer – giving you perfect pressed results without having to watch the clock. Use the EasyPress app to get setting recommendations and quick and easy control of your EasyPress.
These tools and features also make it your best best for sublimation printing.
Are you thinking about getting an industrial heat press instead? We thought about that too.
Check out our experience in this Cricut Heat Press review!
What Is Sublimation?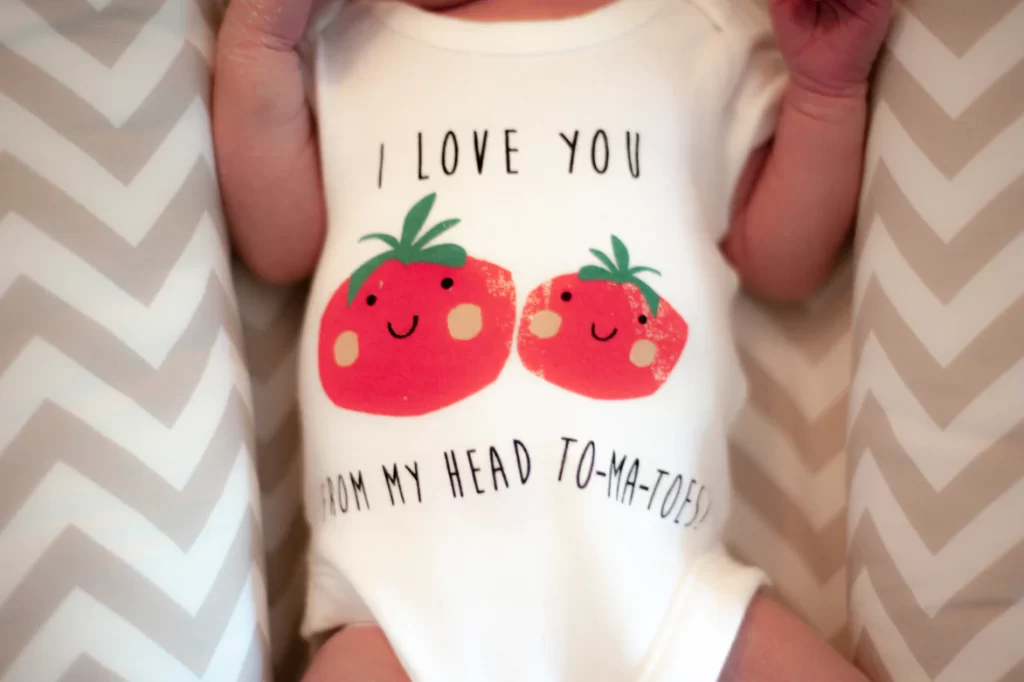 Since you're wondering can the Cricut EasyPress do sublimation, you probably already know what it is and are just wondering if you can save some money by buying a smaller press to get it done.
In the off-chance that you aren't fully familiar with sublimation printing, we'll go over the basics and why this is such a fantastic art to do with the Cricut cutting machine lineup and EasyPress.
Most crafters use vinyl heat transfers to customize tee shirts, aprons, baby gear, totes, hats, shoes, you name it.
Vinyl transfers sit on top of the material. They're cute but not quite professional.
Sublimation transfers actually infuse the ink into the material creating a permanent inked design just like graphic tees you buy in a store.
Read our related article, Is Cricut Infusible Ink the Same as Sublimation? What's the difference anyway? Learn all about infusible ink vs sublimation!
How Do You Do Sublimation With Cricut?
Cricut came out with an innovative new way for home crafters to get a professional inked finish using sublimation printing techniques.
You can use Infusible Ink transfer paper which has sublimation ink already on it, and cut out your design just like you would from vinyl.
When you iron on your design the ink becomes vaporized by the heat and fuses into the fabric permanently. This technique gives you vibrant colors that are permanent.
Another way to do sublimation with Cricut is to use their Infusible Ink markers.
These can be used with the Cricut Maker, for example. Place the ink pens in the blade holders and draw your design.
Once the design is fused with a heat press machine it is permanent on the material.
Read our related article on the Best Heat Press Machine options on the market! We put these machines to the test and here's why they're our favorites.
7 Steps To Use an EasyPress for Sublimation Printing
With a Cricut EasyPress, you can easily create sublimated designs by following these simple steps:
1. Choose your sublimation design
Choose your design and size it appropriately for your project.
Import or create your design using the relevant software program, and make sure to save it as a high-resolution file.
If needed, resize the image using Cricut Design Space so that it fits on your desired substrate. You can also choose a design from Design Space to make the project easier.
If your image has a special orientation you may need to mirror your design so that it looks the way you want when you transfer the image later.
2. Upload your design to your cutting machine
Upload your design and cut out the sublimation image.
This step is the same as cutting out a regular vinyl transfer except you're cutting out of an Infusible Ink sheet.
If you're using Infusible Ink markers you'll use them to trace your design onto an Infusible Ink transfer sheet before cutting.
You can also color directly on your material with the Infusible Ink markers.
Want to get into how Infusible Ink works? We've gone over how to make a shirt with Cricut infusible ink, and more about Cricut infusible ink pens here!
3. Set up the easyPress
Once your sublimation image is ready, set up the EasyPress.
Use the EasyPress app to determine your settings based on the type of Infusible Ink you used and the content of the material you're pressing.
You'll get a heat setting and a timer setting from the app that will be perfect for your project and you won't have to worry about burning your material.
4. Preheat Your Project
First, you'll preheat your project with the EasyPress to prepare the surface for the transfer and make sure there are no wrinkles in the fabric.
Use a lint roller to ensure there is no hair or lint on the surface that will ruin the ink.
5. Place the Image
Place the sublimation image on your project blank and cover it with a sheet of parchment paper.
This will help to prevent the ink from smudging or transferring onto the heat press surface.
If you've purchased Infusible Ink sheets they will come with parchment sheets in the package that are the perfect size for your project.
Don't skip this step or you'll get ink everywhere.
6. Set the Timer
Set the timer on the EasyPress and let it sit for the full recommended time. During this time the ink is vaporized by heat and infused into the fibers.
7. Let it Cool
Let it cool completely before handling or removing the transfer sheet backing.
Overall, Cricut EasyPress makes it easy to achieve professional-quality sublimation printing results at home.
Whether you're looking for a way to print your own custom fabrics or decorate ceramic tiles with unique patterns, this innovative heat press is the perfect tool for the job.
Check out this great tutorial to see how easy it is to do a basic tee shirt with Cricut Infusible Ink!
Read our related article on Cricut Infusible Ink Pens and Markers. Infusible ink pens and markers can both be used to make graphic outlines. Here are the differences and uses!
Wrapping Up
There are a lot of details that go into creating the perfect sublimation printing design and at first, it can seem a bit overwhelming.
We recommend choosing an easy project, like the tee shirt in the video above, and then expanding your repertoire as you get more comfortable with the steps involved in creating masterpieces!